Insults like 'nerd' and 'geek' should be criminalised under hate speech legislation, according to Palamedes PR client Dr Sonja Falck
Dr Sonja Falck, a client of book PR agency Palamedes, claim that terms such as 'nerd', 'geek' and 'brainiac' are as offensive as the N-word and is calling for them to be criminalised under hate speech legislation.
Dr Falck's comments have generated worldwide media interest, with placements including the Daily Telegraph, Daily Mail, Metro and Daily Star and LBC, among others. 
Such words are said to be as hurtful as some of the worst homophobic, religious and racial slurs and should be categorised in the same way under UK law.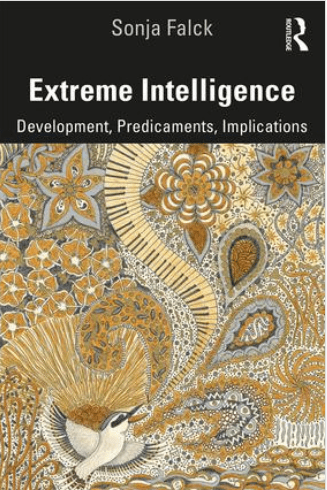 According to Dr Falck, those with high IQs experience the same level of distress and isolation as other minority groups at the receiving end of verbal abuse or hate-filled online content.
She adds that being labelled a 'nerd' or equivalent in the course of being bullied, especially as a child, can cause psychological damage that may last a lifetime.
Her views are based on eight years of research and after speaking to  dozens of high-ability  children, parents and adults about their own experiences.
Non-discrimination against those with very high IQ is also supported by Mensa, the international high IQ society, and by Potential Plus UK, the national association for young people with high learning potential.
Speaking at the launch of her new book Extreme Intelligence, a sweeping study of discrimination against those with especially high IQs, Dr Falck said the Government must take legislative action to force societal change.
While her views haven proven divisive, as is always the case with any call for societal change, they have stimulated an important public debate about how society relates to its brightest members.
Palamedes PR can deliver content for authors and publishers that gets the nation talking. We offer a range of guaranteed book PR services and you can contact us to find out more about how we can help.