Professor Mark Watson-Gandy is interviewed on BBC Radio 4's Money Box programme
The author of a new easy-to-understand guide to English contract law has been interviewed on BBC Radio 4. 
During the interview with presenter Paul Lewis, Professor Watson-Gandy provided useful advice that anyone should be aware of before signing on the dotted line for goods or services. 
In the interview, which you can listen to here, he discussed among other things why Brits booking holidays during the current Covid pandemic might not get their money back should the flights subsequently be cancelled.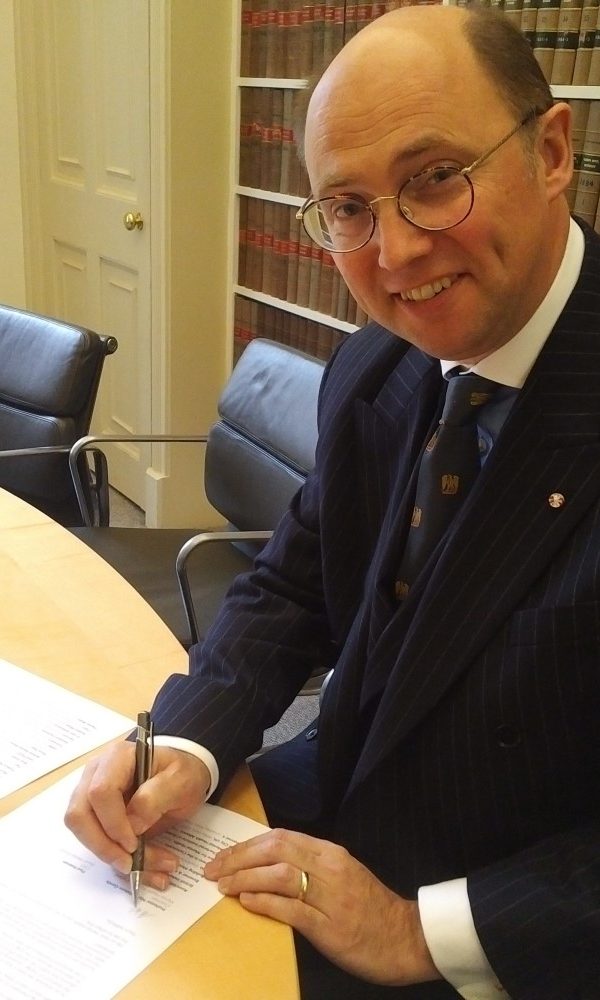 Professor Mark Watson-Gandy, above, is a practising barrister at Three Stone Chambers in London. He has served as counsel in a number of high-profile legal cases, including successfully defended the appeal over a US $1.5 billion recoupment claim in the Stanford International Bank liquidation in Antigua and before the Privy Council (the second largest Ponzi scheme in history).
Professor Watson-Gandy is a barrister at London's Three Stone Chambers – one of London's leading commercial chancery chambers – and has been one of the government's Legal Services are Great Champions since 1999.
Outside of his 'day job', Professor Watson-Gandy is also noted as an educator. He is a Visiting Professor at the University of Westminster, where he founded the university's Corporate Finance Law LLM Master of Law degree. He is also the founder of Kids MBA, which teaches core business skills to children in 30 countries through its partnership with ABE UK.
In addition, he is also the Chair of the Home Office's Biometrics & Forensic Ethics Group, a non-departmental public body advising Home Office ministers in the areas of forensics, biometrics and big data, and until September this year was the chair of Mental Health First Aid England (MHFAE), a spin out from the Department of Health charged with raising the nation's mental health literacy.