One of the UK's leading Christian publications has reviewed a new work of popular science published by Deep River Press.
The Church Times describes Homo Lapsus by Irish theologian and author Dr Niamh Middleton as "easily readable".
In the book, Dr Middleton, a client of book PR agency Palamedes PR, sets out how evolutionary biology provides empirical evidence for Christian teachings on the related issues of human origins, the origin of evil and the primal Fall, and the existence of a beneficent deity.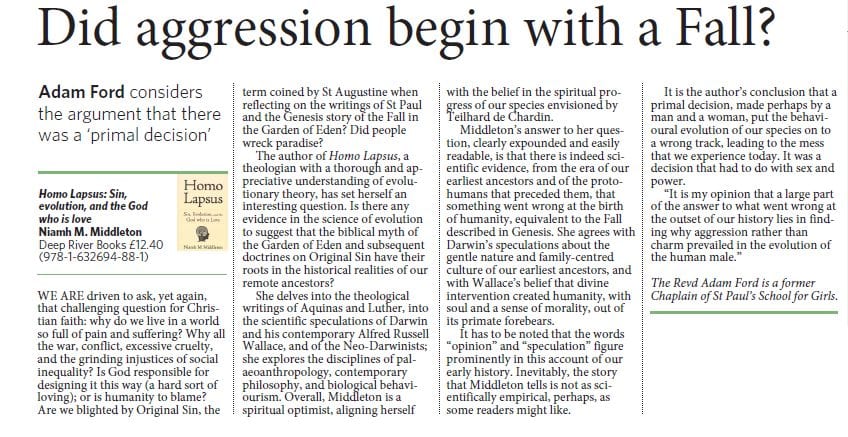 Palamedes PR offers support to authors and publishers through a range of PR packages including book reviews. Contact us today to discuss how we can help you secure the publicity your book deserves.