National press coverage for new book by Dr Estrelita van Rensburg and Issy Warrack
Eat Well or Die Slowly, a new guide to nutrition and metabolic health, has today received national press coverage after its authors criticised the government's official guide to healthy eating.
The 'Eatwell Guide', created by Public Health England (PHE), is said to carry a
"swathe" of nutritional advice that has been shown to increase the likelihood of
obesity and type-2 diabetes.
According to the guide, nearly 40 per cent of a 'healthy, balanced diet' should consist of starchy carbohydrates like bread, pasta, rice, and potatoes.
When other food types in the guide containing carbohydrates are also taken into account, the actual daily intake could be as much as 65 per cent. People should also be eating fewer saturated fats found in milk and dairy products like cheese and butter, it claims.
But high-carb, low-fat diets have been "consistently linked" to obesity and type-2 diabetes because they cause a surge in blood glucose and a spike in insulin levels which in the long-term lead to insulin resistance, author Dr Estrelita van Rensburg, a leading expert on biomedical research warned.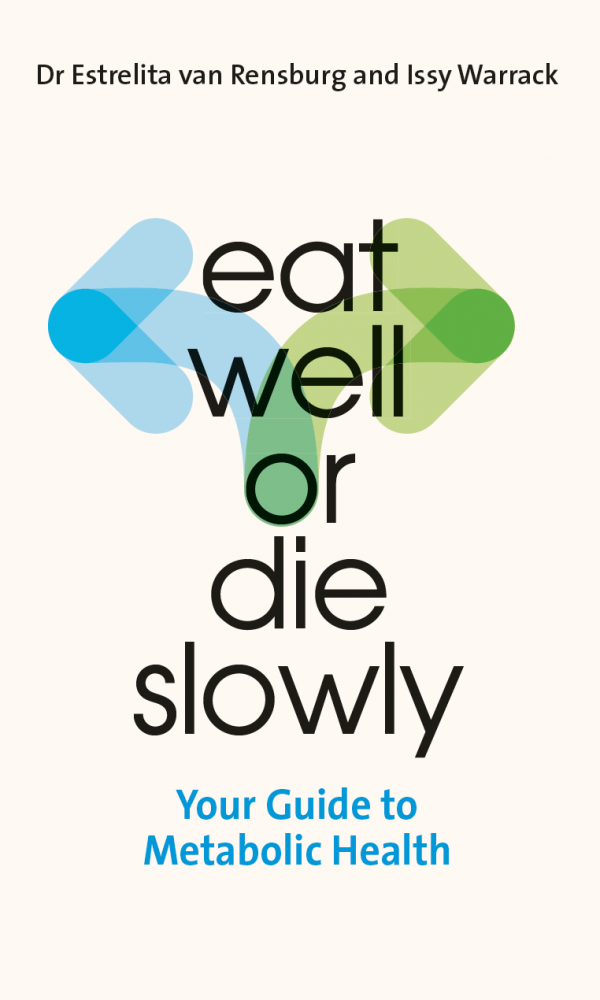 Eat Well or Die Slowly by 
Dr Estrelita van Rensburg & Issy Warrack is out now in paperback and ebook priced 
£6.99 and £4.99 respectively through Wellness EQ.
Dr van Rensburg oversaw laboratory trials at the clinical research giant Quintiles (now IQVIA) including metabolic disease medicines for diabetes, heart disease, and Alzheimer's disease between 2007 and 2014. She previously worked in vaccine research for over 10 years, serving as the head of the medical virology departments of Stellenbosch University and the University of
Pretoria in her native South Africa.
Dr van Rensburg, who is also a medical doctor and who now focuses her medical interest on nutrition and metabolic diseases, said the majority of patients with type-2 diabetes are encouraged to follow the 'Eatwell' guidelines because their GPs have no reason to doubt its recommendations.
But numerous studies have proven that low-carb diets are capable of controlling – and in some cases, reversing – type-2 diabetes without the need for medication, she says.
Dr van Rensburg said that this means that the general public have been "surrounded" by this nutritional guidance for nearly 40 years, which she believes has led to a type-2 diabetes "epidemic".
She is now calling on the government to urgently revise its official advice, which she fears may have contributed to many coronavirus deaths in the UK.