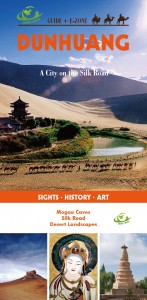 BBC Urdu has run a photo-led feature on new travel guide Dunhuang: A City on the Silk Road, published by Palamedes client Forty-Six Books.
The placement on the site, the third largest platform on BBC World Service, comes after the feature ran on the BBC News website. BBC Urdu attracts 3.1million unique visitors.
It features a selection of stunning photos of this particular region of China, noted for its breathtaking landscapes and cultural heritage, taken by author Tom Bird.