National press coverage for human rights expert and author, Neil MacDonald
As the 'spycops' inquiry hearings begin this week, ex-Oxfam communications officer Neil MacDonald has warned that government spooks posing as
humanitarian aid workers may have infiltrated some of the UK's largest charities that support Muslim refugees and asylum seekers.
MacDonald, the author of spycop-inspired novel, The Tears of Boabdil, has worked as an aid consultant for the British Government and the European Union, and in senior roles for charities and aid agencies including Oxfam and Save the Children for more than 40 years.
He claims that dozens of 'sleeper' agents and informants could be embedded within major international humanitarian organisations, while others may be working covertly in and spying upon smaller domestic charities that help those living in, or fleeing from, Islamic countries like Syria, Iraq, Iran and Afghanistan.
The undercover operatives are suspected to be collecting information on the movements and activities of Muslim immigrants and on monetary donations sent from Britain to non-Allied countries.
Many could have been in place for decades in the guise of managers, engineers, medics and logistics officers.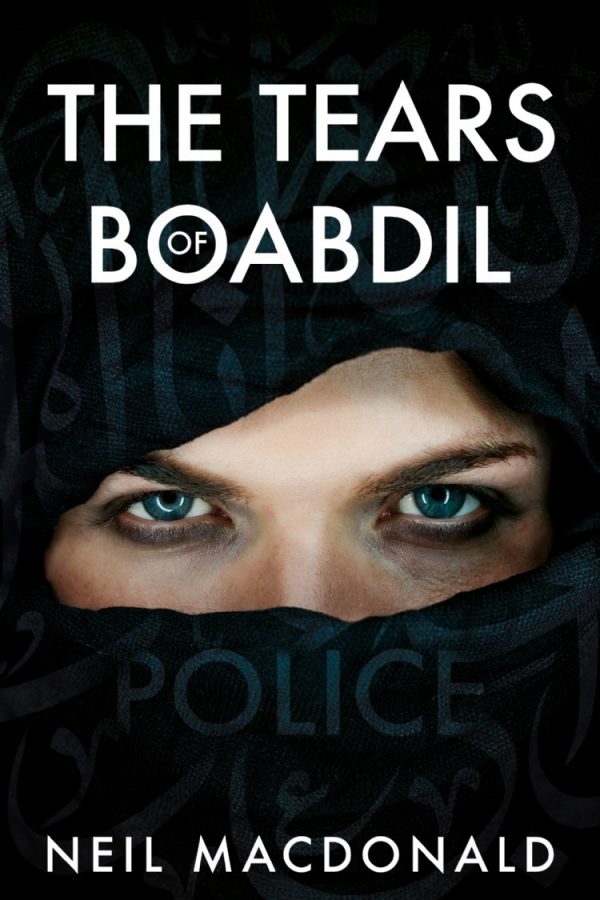 The Tears of Boabdil by Neil MacDonald is inspired by the 'Spycops' scandal. MacDonald says that there has been a shocking lack of transparency connected to the forthcoming Undercover Policing Inquiry (UCPI), causing victims' groups to withdraw their participation, and it may be the case that the public will never know exactly what spycops did, or why.
The secret intelligence network could be "substantially bolstered" in the UK by hundreds of police informants in management, financial and HR roles within
domestic charities, Neil MacDonald said.
He claims that he was personally targeted by British intelligence during the 1980s and that it is "highly likely" that the monitoring of humanitarian groups continues today.
MacDonald says that, if his fears are correct, then undercover surveillance would be putting thousands of lives at risk and could jeopardise the vital work of charities in war-torn countries.
MacDonald's warnings come as the first public hearings in the Undercover Policing Inquiry (UCPI) into the 'spycops' scandal take place today. Due to Covid-19, these hearings will be conducted remotely.
The Inquiry will scrutinise how two units of the Metropolitan Police and the Association of Chief Police Officers spied on more than 1,000 political groups.
It was set up in March 2014 by Theresa May as home secretary after a cascade of revelations about how undercover officers spied on the family of the murdered teenager Stephen Lawrence, deceived women into long-term sexual relationships and stole the identities of dead children.
The two police units in question, the Special Demonstration Squad and the National Public Order Intelligence Unit, have since been disbanded.
MacDonald's claims, which are refuted by the Home Office, were covered in the print editions of the Daily Telegraph and Daily Express yesterday.