Palamedes PR is appointed by author and Top Gear director Brian Klein to promote his new novel
Book PR agency Palamedes PR has been appointed by BAFTA-award winning director Brian Klein to promote his new novel, The Counterfeit Candidate. 
Mr Klein directed 25 seasons of multi award-winning iconic car show Top Gear with presenters Jeremy Clarkson, James May, and Richard Hammond. 
He then worked with the trio again for the first two series of Amazon's The Grand Tour. 
His other credits include directing five seasons of A League Of Their Own Roadtrip, Sky One's highest rating entertainment show, two feature-length films for BBC Worldwide and five entertainment specials for Netflix.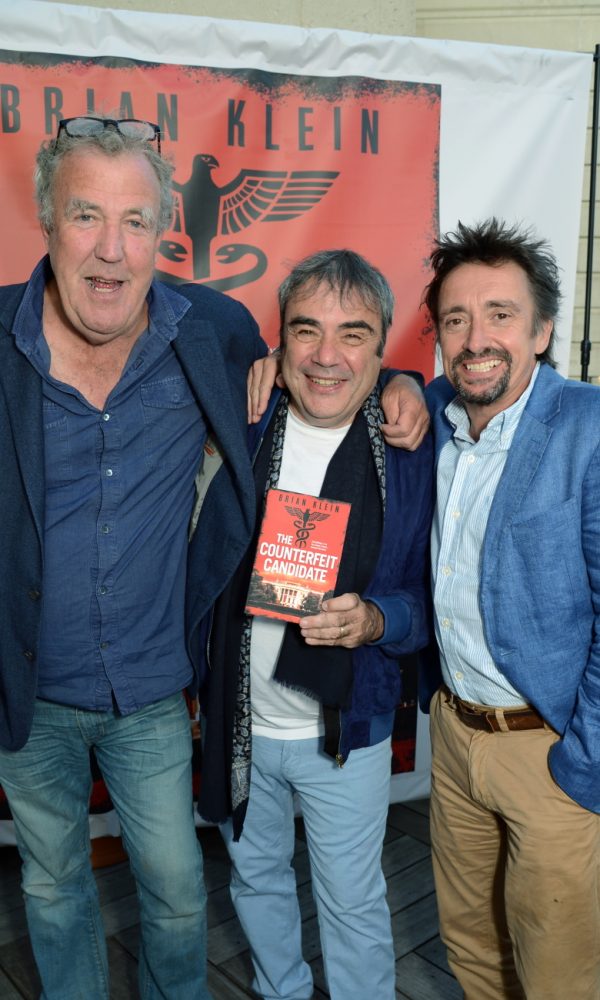 Author Brian Klein, pictured here with Jeremy Clarkson and Richard Hammond, is a BAFTA award-winning TV director whose credits include Top Gear, The Grand Tour, and A League of Their Own Roadtrip. During the first Covid lockdown he penned his debut novel, political thriller The Counterfeit Candidate. 
During last year's Covid first lockdown, and with TV projects temporarily shut down, Mr Klein used the time to write his debut novel, based on an idea that "had been buried inside my head for over forty years".
The Counterfeit Candidate is a political crime thriller set in North and South America which is a "dark political conspiracy concealing an incredible historical truth".
It stretches from the infamous Berlin bunker where Hitler took his life in 1945 to modern-day Buenos Aires and to Washington, telling a gripping story where the very heart and soul of American democracy is threatened. 
For all media requests, including review copies of The Counterfeit Candidate, contact publicist Anthony Harvison.