Celebrity chef Gurpareet Bains is interviewed by German broadcaster RTL about the creation of the world's healthiest snack
Celebrity chef and nutritionist Gurpareet Bains enjoyed a day in the kitchen with a film crew from RTL yesterday. 
The German broadcaster interviewed Bains in London about his latest creation – the world's healthiest snack, a cookie containing all five of our daily recommended portions of fruit and vegetables. 
The blueberry-flavoured "Chikitsa Crumble" was developed during the coronavirus lockdown and contains the nutritional equivalent of five whole bags of leafy greens.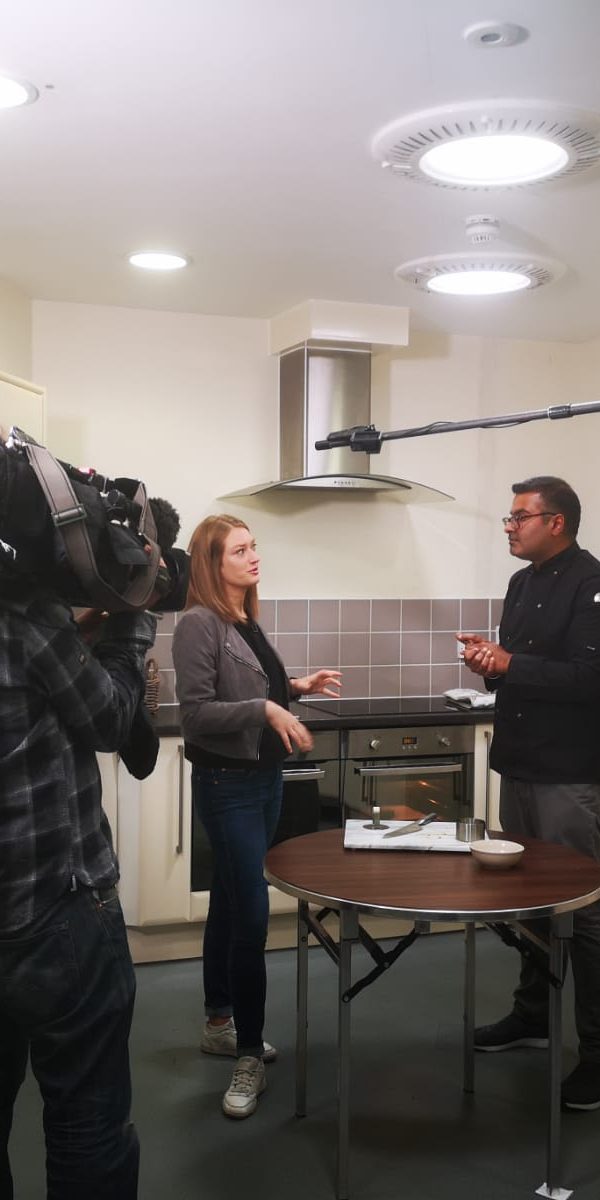 Bains, a client of Palamedes PR and whose celebrity fans including Gwyneth Paltrow, Goldie Hawn and Chris Evan, developed the cookie for his "veg-hating" teenage relations. 
While the exact recipe is secret, each treat is said to contain a blend of nuts and spices, courgette, pumpkin, carrot, blueberries, and goji berries.
News of the first-of-its-kind cookie has travelled fast. Besides RTL, there has been worldwide coverage including Metro in the UK, the New York Post in the USA, and Republic World in India.
You can see the full coverage we secured on the Success Stories section of our site. 
Palamedes PR delivers national news coverage for its clients, as well as a range of other guaranteed consumer PR service. For more information, contact us.