Leading US publications report on celebrity chef Gurpareet Bains and his latest creation: the world's healthiest snack
There has been a raft of international coverage for Anglo-Indian nutritionist Gurpareet Bains and his world-first creation: a cookie that contains all five recommended portions of fruit and vegetables a day.
Publications including Fox News, Today and the New York Post have all reported on the celebrity chef's "Chikitsa Crumble" – developed during the coronavirus lockdown.
The blueberry-flavoured treats are said to contain the nutritional equivalent of five whole bags of leafy greens and can help to lower cholesterol, manage Type 2 diabetes and boost heart health.
They also provide almost half the daily recommended intake of fibre and contain up to 50 per cent fewer calories than other 'diet-friendly' and 'health' snacks.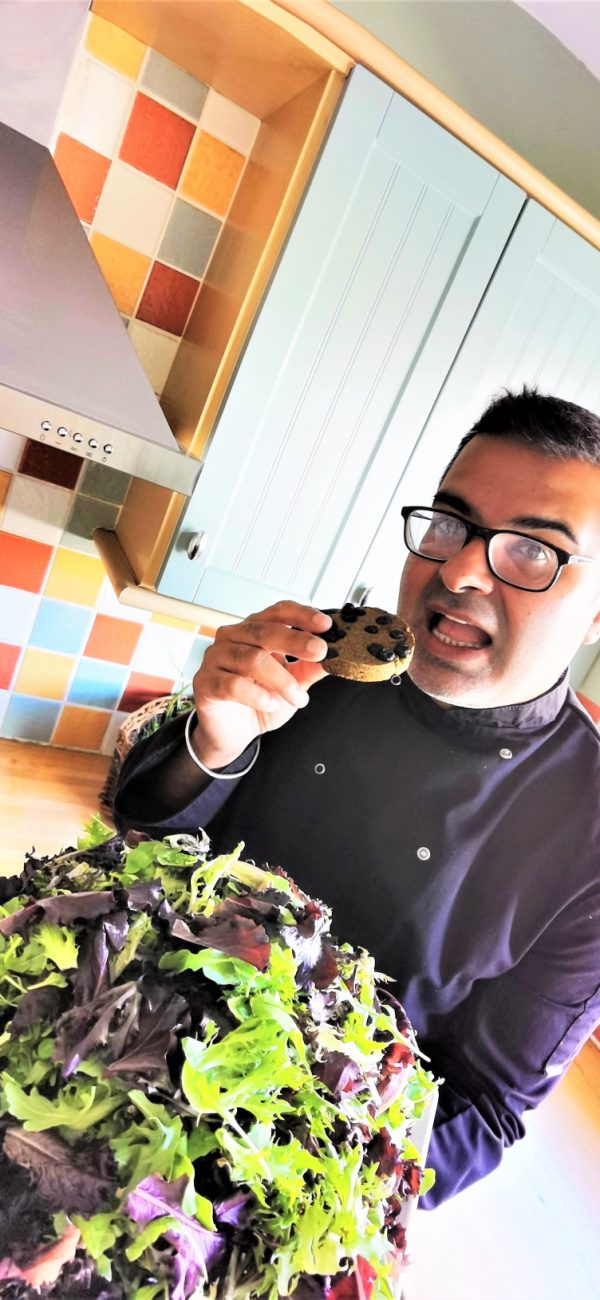 Gurpareet Bains, a client of Palamedes PR, counts celebrities including Gwyneth Paltrow, Goldie Hawn, Chris Evan, Dermot O'Leary, Sanjeev Bhaskar, Meera Syal, Theo Paphitis, Simon Mayo, Dame Vivienne Westwood and the Duke and Duchess of Gloucester among his many fans. 
He says that the cookies, which took three months to devise, are designed to boost consumption of vitamins, minerals and fibre in a low-calorie form of inexpensive fast food.
Each cookie contains five full portions of our recommended daily intake of fruit and veg. It is believed to be the first time that anyone has managed to incorporate all five into a single bitesize snack.
Bains, also credited with creating the 'world's healthiest meal' and the 'world's healthiest Christmas dinner', says that he developed the cookie for his "veg-hating" teenage nieces and nephews.
The exact recipe is a secret but each treat is said to contain a blend of nuts and spices, courgette, pumpkin, carrot, blueberries, and goji berries.
They have proved so popular that he has begun making weekly batches of 100 for his extended friends and family, and is also considering selling them more widely through his website.