Author Ann Shakespeare, a client of book PR agency Palamedes PR, is now a regular columnist for one of the UK's leading Christian publications.
The author of new Christian guide God's Gift of Tremendous Power saw the first of her new columns published this month in the Church of England Newspaper – the UK's oldest Christian paper.
Within the column she explores the idea of a fundamental unity between all things within the universe, and what this means for worshipers.
Her articles in general will touch upon the themes of her book, published through Deep River Books and which connects the latest understanding of quantum physics to the Bible, alongside guidance in common areas of worship and the understanding of scripture.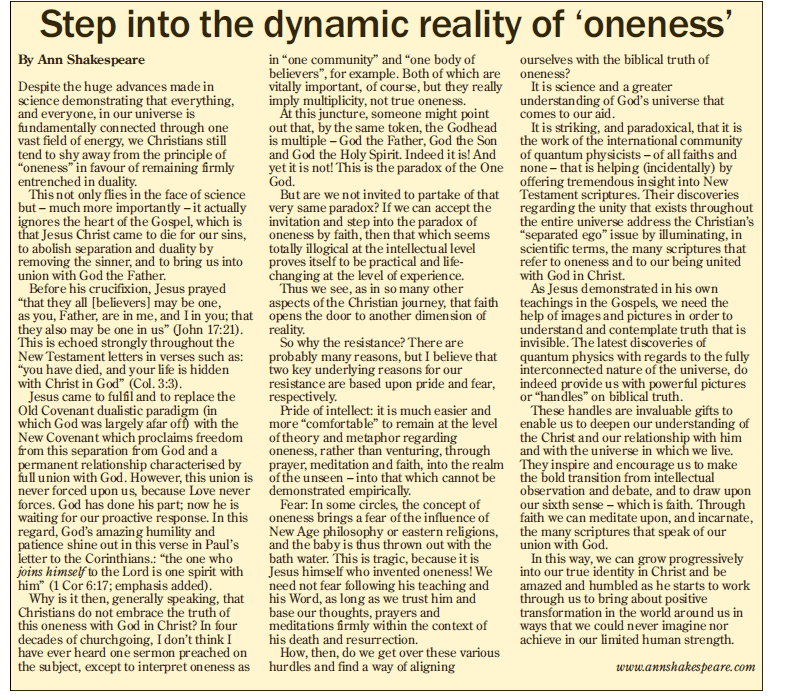 Book PR agency Palamedes PR supports authors and publishers through a range of guaranteed PR packages. You can learn more over at our FAQ page or discuss the promotion of a book by contacting our team here.