Naturally Woodlands, a luxury development of limited-edition homes in the heart of the Welsh countryside, stole the front page of the South Wales Echo yesterday.
The development in Brynna, South Wales, was splashed on the cover of the publication's HomesWales supplement and featured as its main story.
In total, our coverage spanned two inside pages and focussed upon the development's latest accolade –three category nominations in this year's First Time Buyer Reader Awards.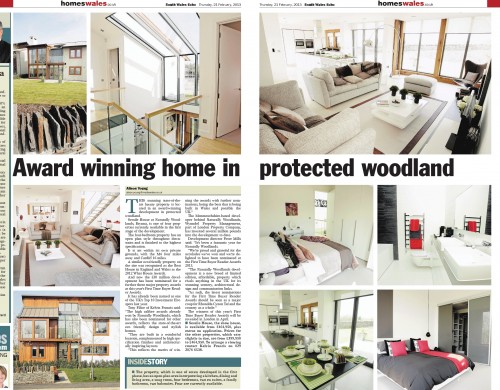 Palamedes has represented the development since early 2012.
Jon Kirk, the agency's managing director, said: "We're extremely pleased with this coverage, and our gratitude extends to the journalist and publication for their continued support."
By Anthony Harvison
Friday, 22nd February 2013