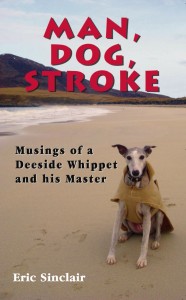 There has been further media coverage for acclaimed Scottish author and agency client Eric Sinclair after winning third place in the Independent Author Award – an annual contest run by Walking for the Wounded, a charity that supports injured servicemen and women.
The writer, 66, was left paralysed and unable to communicate after suffering a stroke in his sleep while on holiday in Norway, and spent nearly five months in hospital.
Despite doctors' fears he would be confined to a wheelchair, the 66-year-old has made a "near-miraculous" recovery. During his recovery, he wrote Man, Dog, Stroke to help other survivors and to provide medical professionals with a patient's perspective.
His story has now appeared in the print edition of The Orcadian, a local newspaper for the Orkney Islands, where Eric used to work as a headteacher.