House of Lords book launch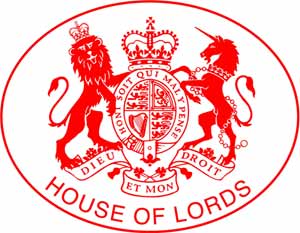 Lord Lee of Trafford is hosting a VIP event at the House of Lords this afternoon to launch his critically-acclaimed new investment guide, How to Make a Million – Slowly: Guiding Principles from a Lifetime Investing.
The invite-only event – which includes complimentary Champagne and afternoon tea – will take place at the House of Lords (Terrace Marquee) from 3.30pm to 5pm.
How to Make a Million – Slowly is  a financial autobiography recently published by Pearson, the world's largest personal finance publisher, which shares the fascinating story of how Lord Lee, the former Government minister and now Liberal Democrat peer, became of the UK's most successful private investors and Britain's first ISA millionaire.
In the book, Lord Lee — a respected investment journalist whose  popular "My Portfolio" column ran in the Financial Times for many years — explains how through careful investment and a slow-burning "wisdom before wallet" approach, he has built up an enviable portfolio.
Places are still available. RSVP mick.blight@palamedespr.com or call Palamedes PR on 0203 1027935 no later than 2pm today. Please note that confirmed attendees will be sent an official House of Lords invite by email, which must be presented on the day to ensure admittance.
What: The official launch of new investment book How to Make a Million – Slowly
Where: House of Lords, Houses of Parliament, Parliament Square, London
Nearest tube: The nearest underground station is Westminster
When: Thursday, 12th December, 2013, 3.30 – 5pm
Why: To meet one of Britain's most successful private investors and discuss his investment strategy and secrets.