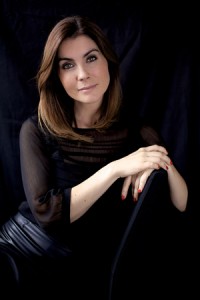 Emma Ledden, the former presenter of Live and Kicking and MTV Europe, is featured in the Daily Telegraph
Palamedes PR has secured national exposure for the author and former MTV Europe presenter Emma Ledden, it emerged yesterday.
The Daily Telegraph featured an extensive tip sheet about "delivering a killer presentation", based upon Emma's new presentation guide, The Presentation Book (Pearson).
It follows other coverage in a selection of key publications.
The tip sheet can be read on the Daily Telegraph site, here, or by viewing the screenshot, below.
A spokesman for Palamedes PR, which specialises in book PR, said: "The Presentation Book is the essential how-to guide and we are grateful, as ever, to the Telegraph for showcasing its value and merits."
The Presentation Book by Emma Ledden (Pearson) is featured in a "killer tips" fact sheet in the Daily Telegraph
By Mick Blight
Featured image courtesy of Morguefile.com
To discuss how we can promote your book(s), contact the book PR firm, Palamedes PR.