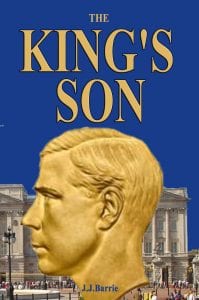 There has been widespread UK national newspaper coverage for Francois Graftieaux, a client of book PR agency Palamedes PR.
The Daily Mail, The Sun, Daily Mirror, Metro and Daily Express have all featured Mr Graftieaux's remarkable claim to be the secret grandson of King Edward VIII.
The retired hotelier, 73, has now called upon Buckingham Palace to conduct an investigation into what he alleges to be one of the 'greatest Royal scandals' in modern history. He believes that over a period of two years during the First World War, the King, then the Prince of Wales, had an affair with his grandmother, Marie-Leonie, while stationed in France and which resulted in a child, his father Pierre-Edouard.
Mr Graftieaux, who makes his claims in new book The King's Son, above left, is now said to be considering legal action against the Palace if his request is not met.
National news coverage is just one of the guaranteed book PR services that Palamedes PR offers to authors and publishers. Contact our team today.