By Bella Frost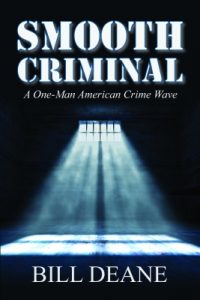 Palamedes has today secured national coverage on the world's most popular news website for client William Deane.
The agency's released a story on behalf of seasoned American journalist and author Deane in order to promote his new non-fiction book, Smooth Criminal.
Our copy has secured online national exposure over at the Mail Online, which is officially the world's most popular news website with with 112million unique browsers per month.
The story, which was published without the need of an edit, reveals how American President John F. Kennedy is believed to have secretly endorsed the release of hardened criminals to assassinate Cuban leader Fidel Castro to curb the Communist threat.
It goes on to reveal that the secret programme, which Deane claims is orchestrated by the CIA, might still be in operation today.
In Smooth Criminal, Deane — former assignment editor at American news networks ABC and CBS — details the life of one such alleged CIA operative and 'one-man American crime wave', Dave Riley.

You can see the original story over at the Mail Online: JFK secretly freed rapists, drug dealers and Mafia hitmen to kill Castro and curb threat of Communism, claims explosive new book