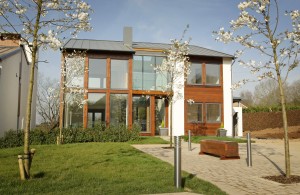 Palamedes has today secured regional media exposure for Naturally Woodlands, the luxury woodlands housing development in Brynna, South Wales.
The agency generated coverage in both the Cynon Valley Leader and in the Gwent Gazette – two on-target publications. Both pieces of coverage will be added to our Portfolio page in coming days.
Both publications featured our copy about Naturally Woodlands winning three additional nominations for this year's First Time Buyer Awards.
Jon Kirk, who manages the Naturally Woodlands account, said: "Naturally Woodlands is an exceptional woodlands development, and we are grateful to the Cynon Valley Leader and Gwent Gazette for their on-going support."
You can take a stunning 360-degree virtual tour of the Naturally Woodlands development, and the £50million Severn Quay riverside development in Chepstow, here.
By Anthony Harvison
Monday 25th February, 2013