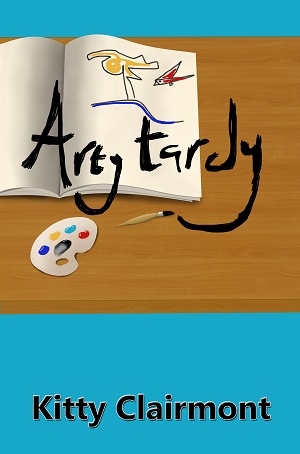 Palamedes PR, the market-leading book PR agency, has secured a placement on popular parenting lifestyle website UK Mums TV for children's author Kitty Clairmont.
The website, which attracts over half a million unique visitors per month and has a social media following of more than 33,000, is running a competition to win copies of Kitty's new illustrated children's book, Arty Tardy.
The book, which tackle disability issues through a child's eyes and is planned as the first in a series, is also set to be featured on UK Mums TV's Hot Reads list.
To visit UK Mums TV, click on the image below.  Complimentary review copies of Arty Tardy are available to journalists and bloggers. To secure your copy contact Anthony.Harvison@palamedes.co.uk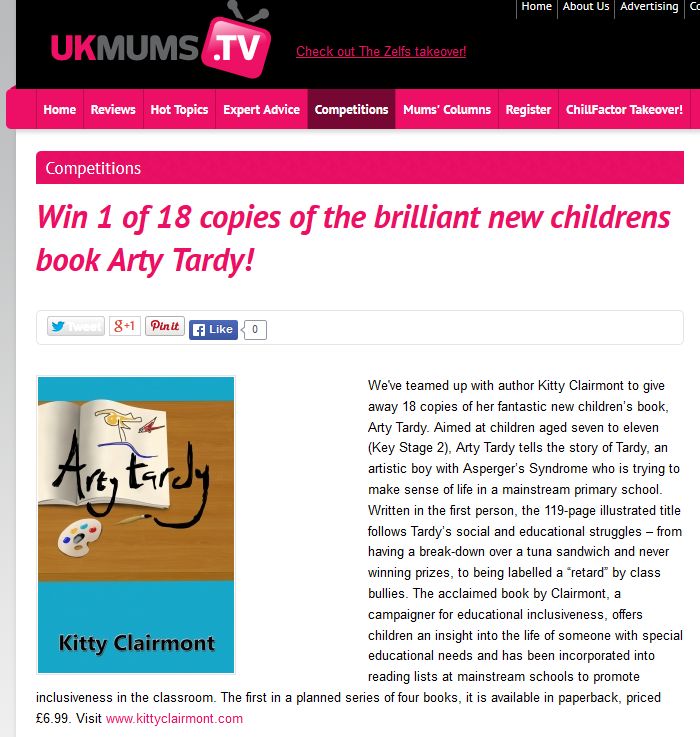 book PR, best book PR firms, quality book PR firms, book PR companies, book PR agencies, non-fiction PR, non fiction PR