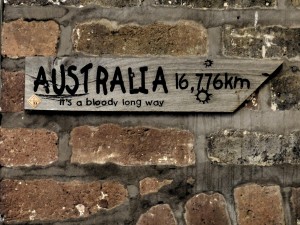 Palamedes PR has generated exposure for the author Harry Key on the Mail Online – the first of an anticipated flood of book PR coverage.
The research about Australian Question Intonation – adding inflections to the ends of sentences – is running live on the Mail here.
More than 70 per cent of bosses claimed that the rising trend among Britons – especially teenagers – of adding inflections to the ends of sentences was 'particularly annoying.'
Almost 85 per cent said that when non-Australian people use this language trait it is a 'clear indicator of insecurity' and could hinder their chances of a promotion or payrise.
The research was commissioned by the world's business publisher, Pearson, to mark the release of Key's new title, Speak For Yourself – a guide to effective speech and communication due to be released later this month.
A spokesman for Palamedes PR, a specialist news-generation PR agency, said: "We're delighted about the coverage? Who would have thought that adding an inflection to the end of a sentence could hinder career prospects? We'd like to thank the Daily Mail for its very kind support of this great story?"
By Mick Blight
Hop to it. Get the best book PR representation. Click Down Under: