Our objective was to launch Geetu Bharwaney's new business guide. This was the first comprehensive practical book on developing emotional resilience. Pressure, stress and annoying problems are all part of life, especially at work. By developing your emotional resilience you can be bulletproof, prepare yourself against even the most challenging situations, and focus fully on achieving your goals, getting things done, moving ahead and being the best you can be.
With this comprehensive, practical and empowering guide, you will start feeling the benefits of emotional resilience straight away as you learn to:
Quickly adapt to tricky and pressured situations and get the best from them.
Be at your best all the time by successfully managing your emotions, thoughts and actions.
Handle everyday demands, hassles, and annoyances with positivity and confidence.
Realize your full potential – whether on your own or with others.
Being clever, skilled or smart is not enough. To get an edge, stand out and really succeed you need emotional resilience.
This book PR campaign focused on delivering compelling content to specific media and upon generating quality and credible review and thought-leader opportunities.
This book PR campaign secured strong exposure for Pearson Education's title in select and high-quality media outlets within the national media and business press.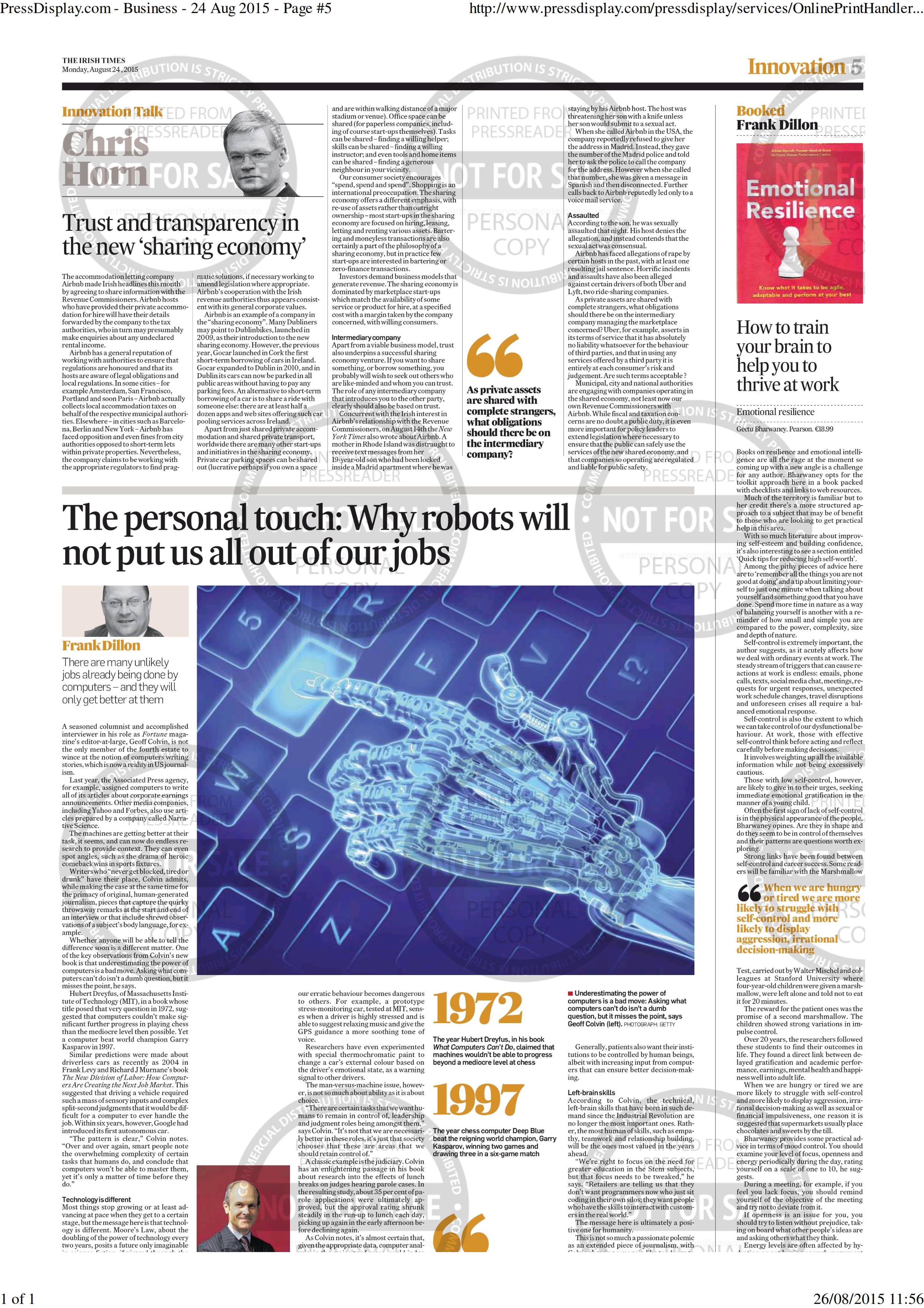 Business Matters Magazine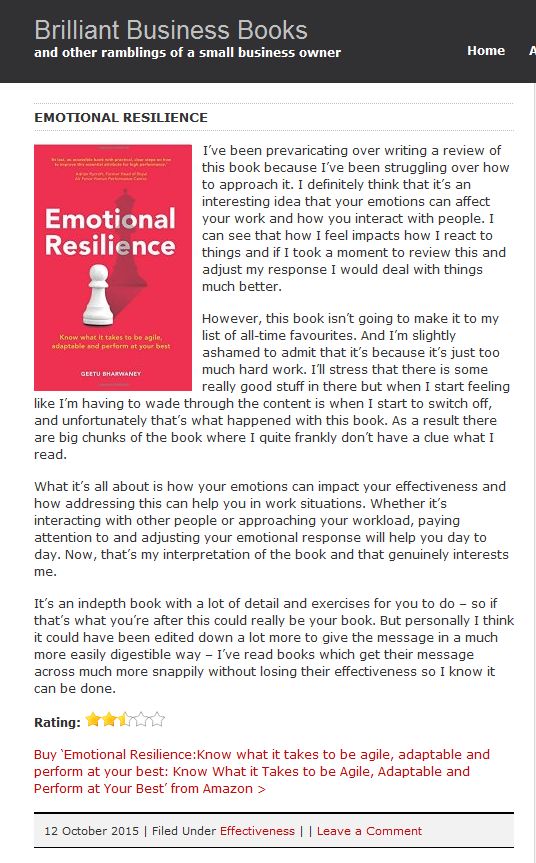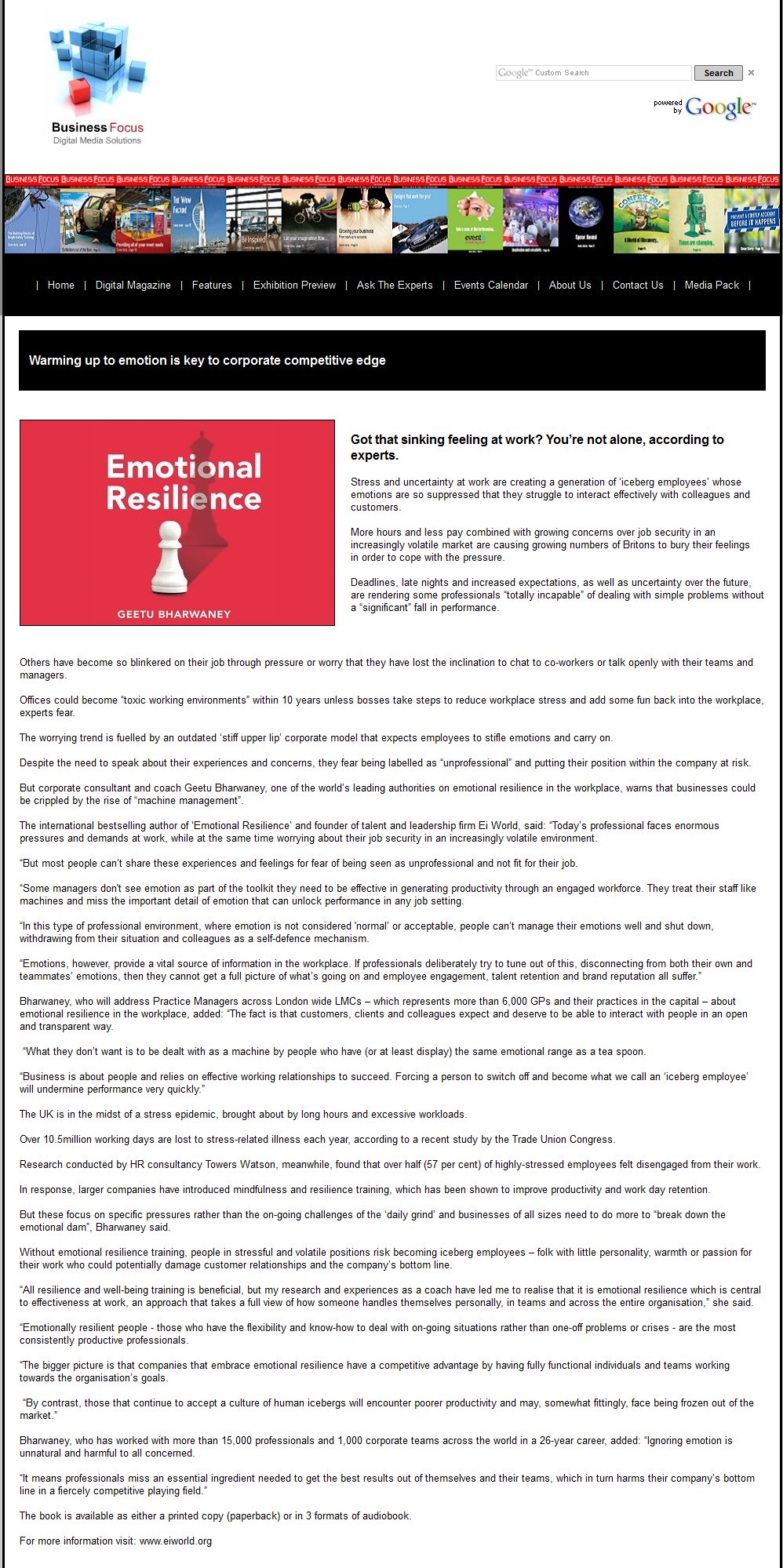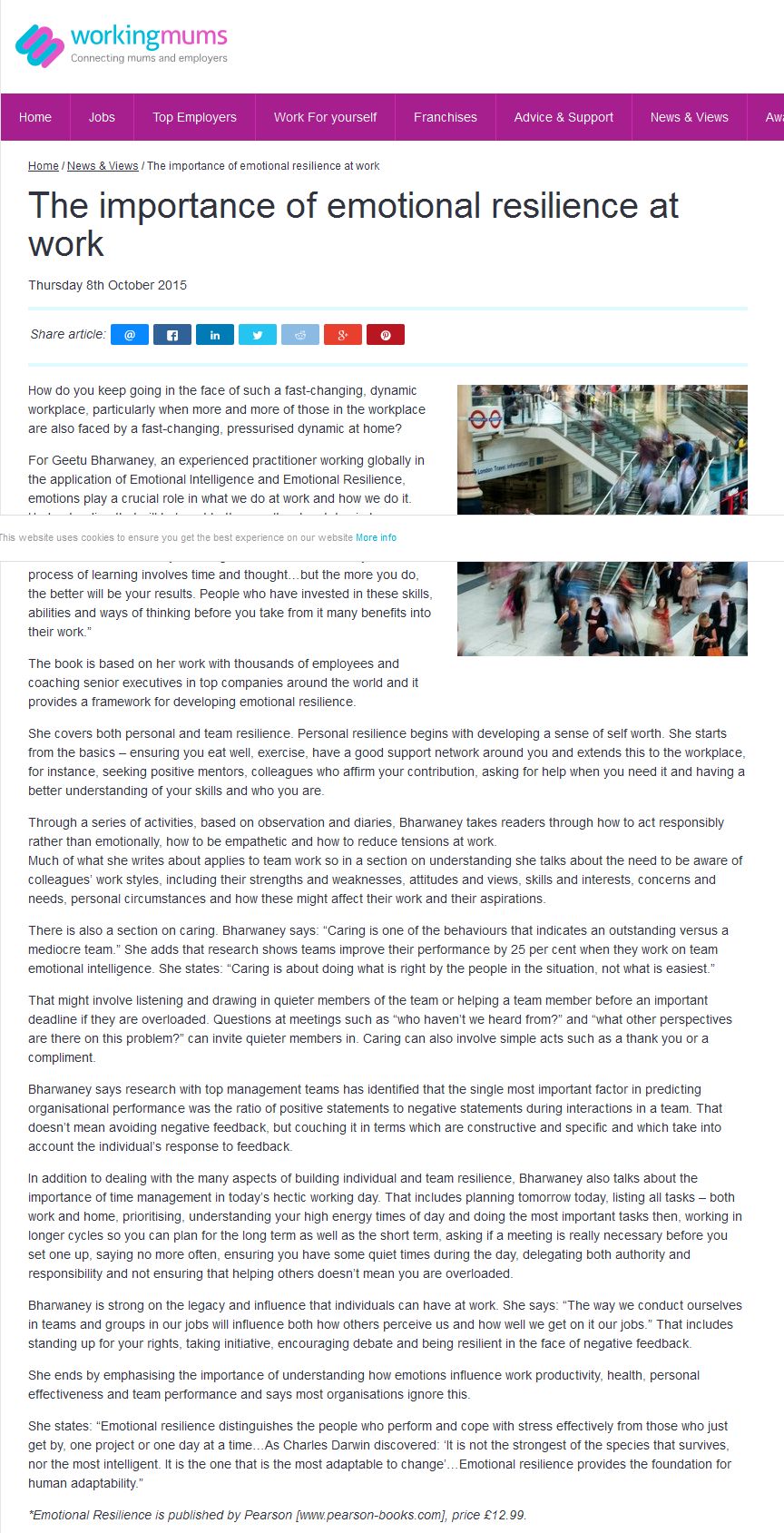 Knowing Your Business (Radio)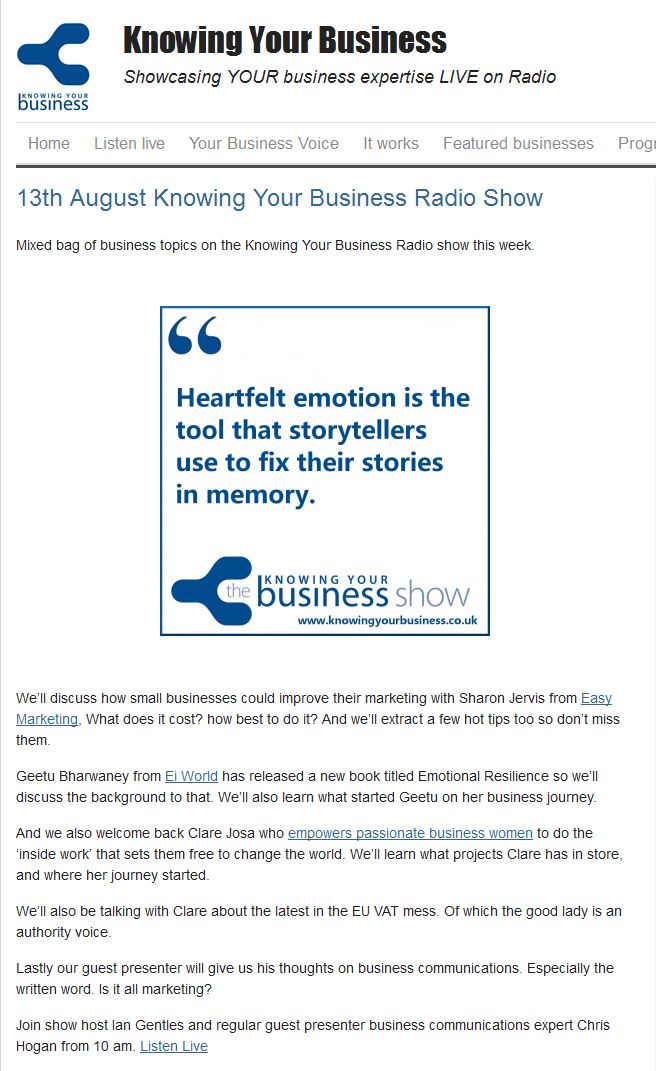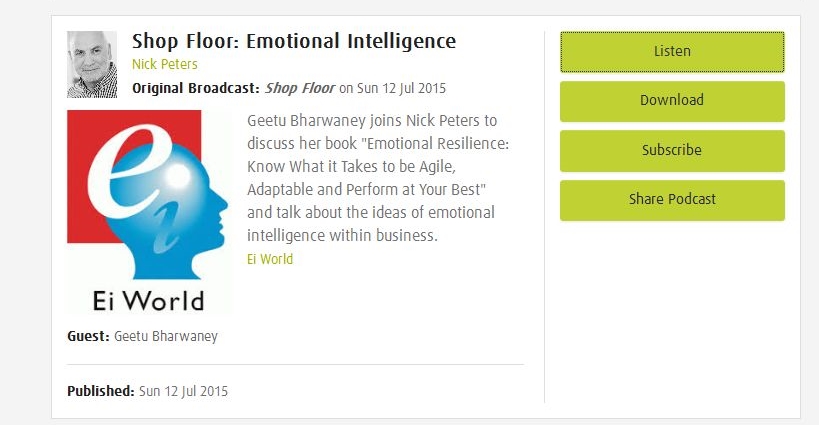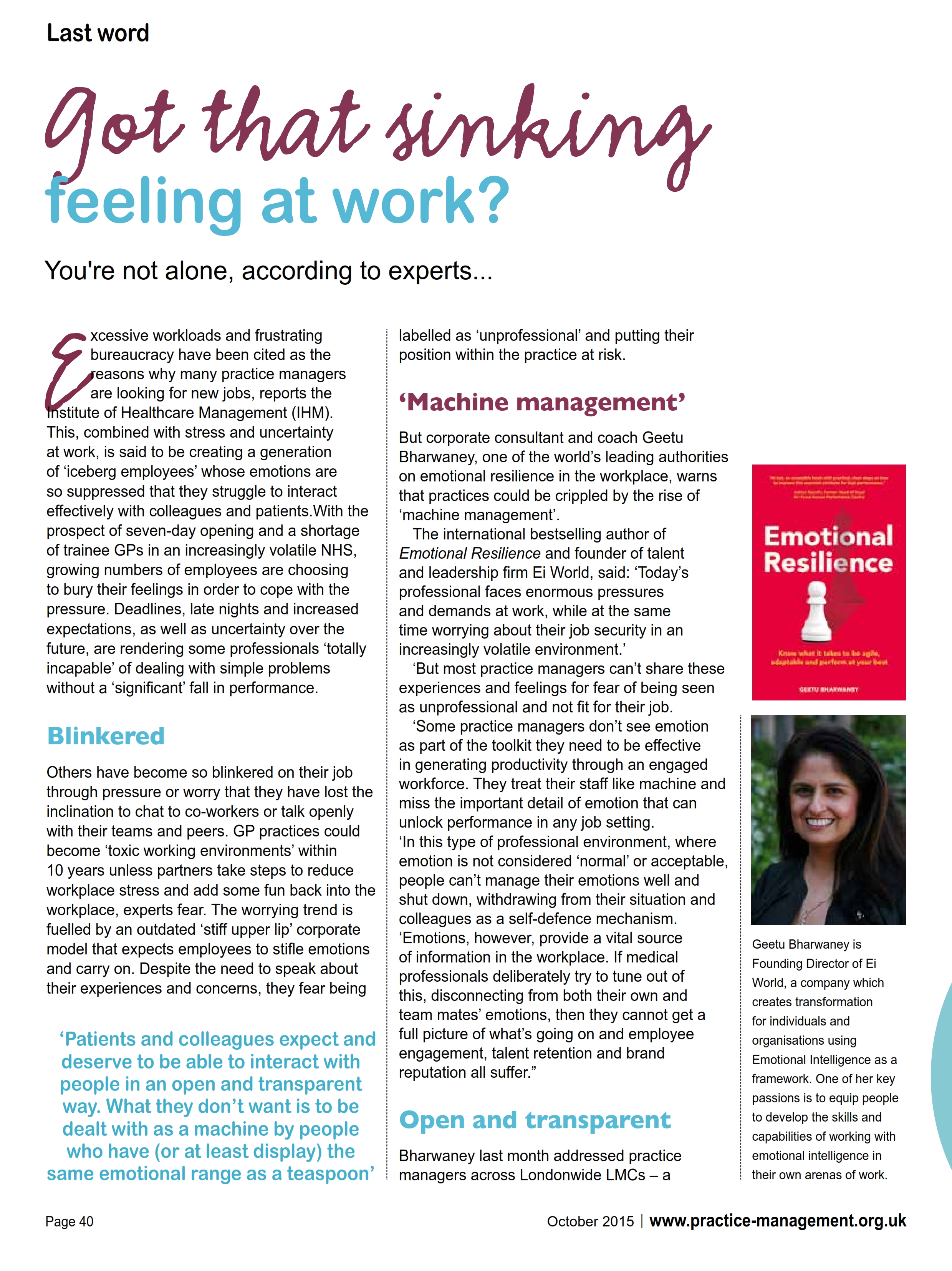 Practice Management (Print)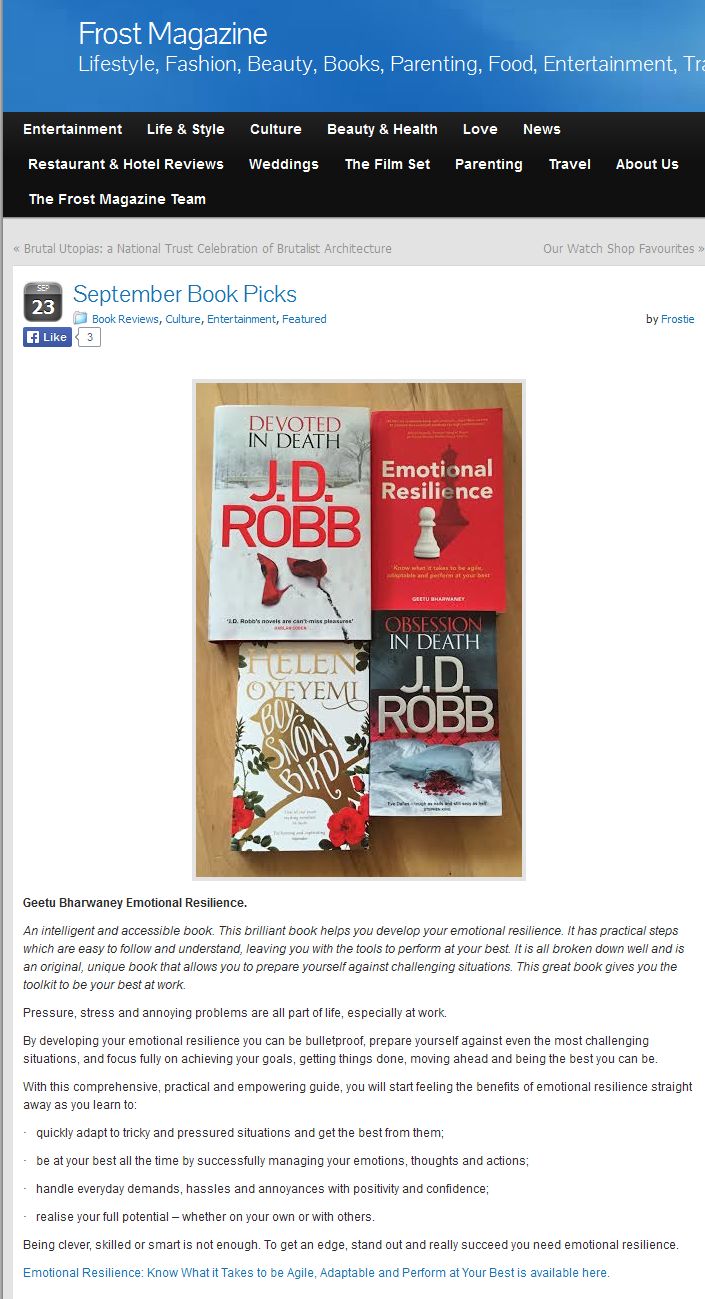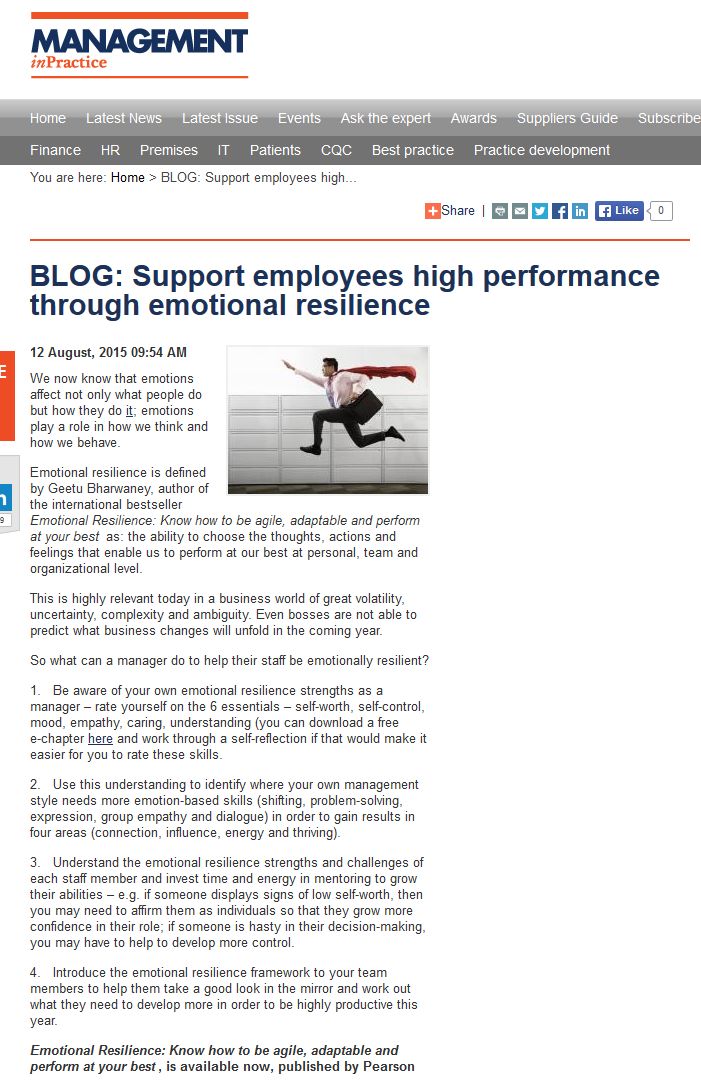 Practice Management (page two of DPS)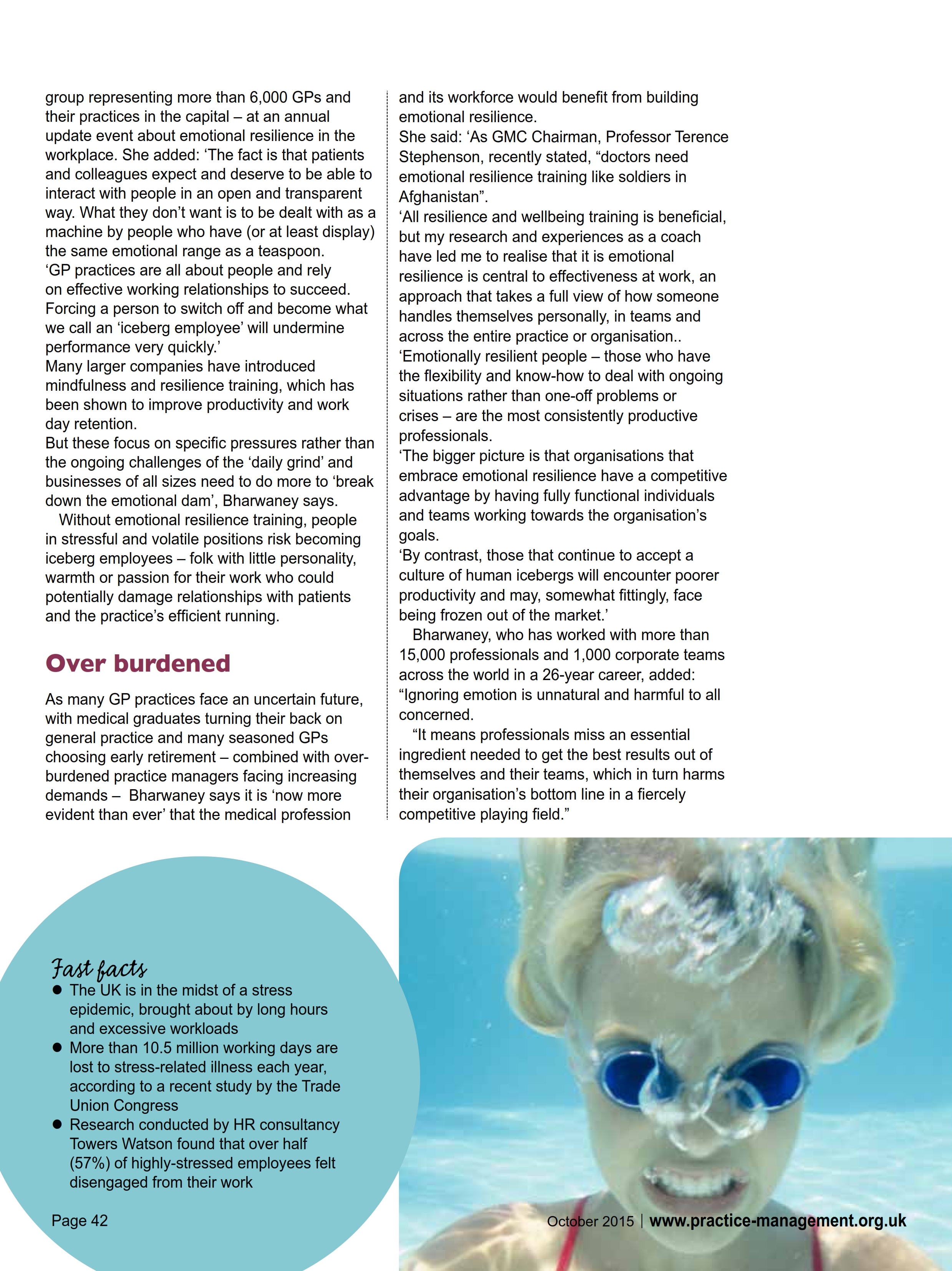 Recruiter Magazine (Extract)