Palamedes PR was appointed by fantasy author Hannah Byrnes in February 2016 to promote her books Dragon Children: The Prophecy and Book of the Boggart. We were tasked with securing exposure within national and regional media.
Given the subject matter of the book we devised a national news story about the Client's insights into folklore. We also highlighted a competition, which enabled the winners to create creatures for one of the Client's books and her work attracting comparisons to literary icon JK Rowling.
This book PR campaign secured national and regional exposure, especially considering the author was previously unknown to the media and the book was self-published. Placements included a thought leader feature on the Daily Mirror's website, and articles in the Sale and Altrincham Messenger and online newspaper Salford Online. Each of the editorial products we created achieved 100% coverage with a combined reach of over 75million.


Sale and Altrincham Messenger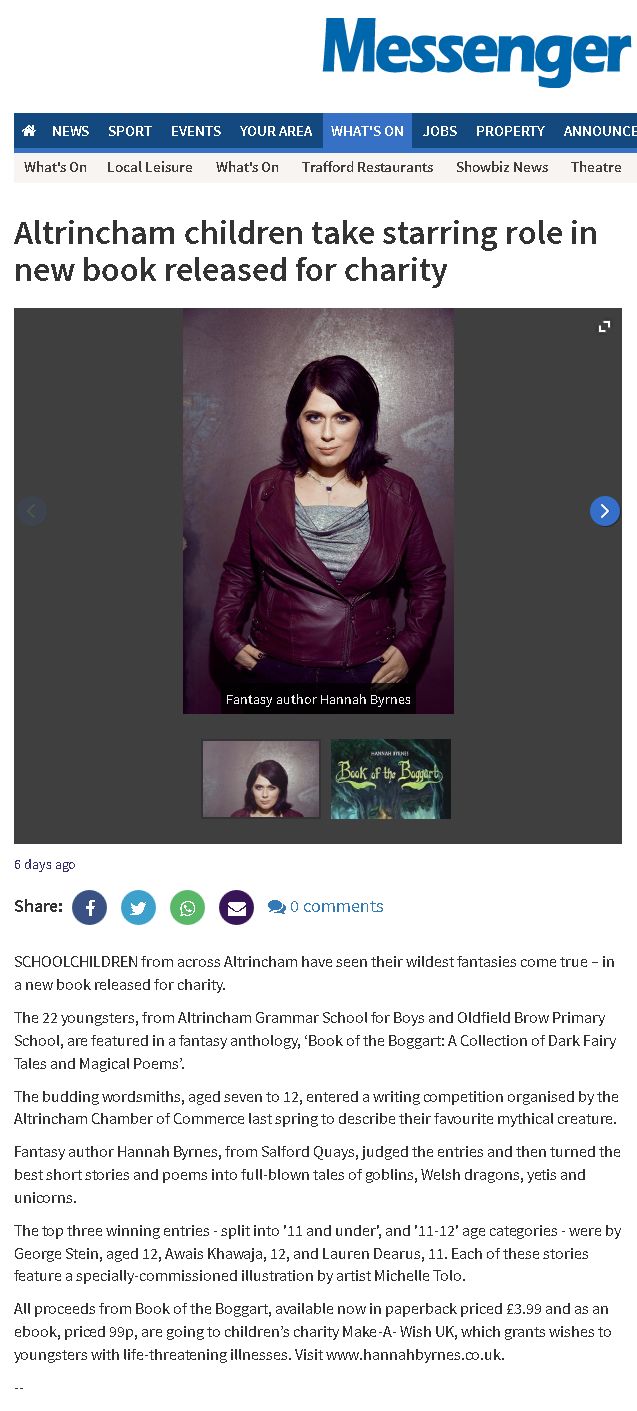 Sale and Altrincham Messenger (Online)