How to be REALLY Productive: achieving clarity and getting results in a world where work never ends is a Pearson title by Grace Marshall. Our role was to raise the book's profile within the wider business media.
It was crucial that the book's content, and the author's insights and research, were disseminated in sufficient detail to do them justice. With this in mind, we focused on generating book reviews, in-depth news-led coverage, and broadcast interviews.
This business book PR campaign generated exposure within the wider business media, and within print, broadcast and online platforms.

Brilliant Business Books (Review)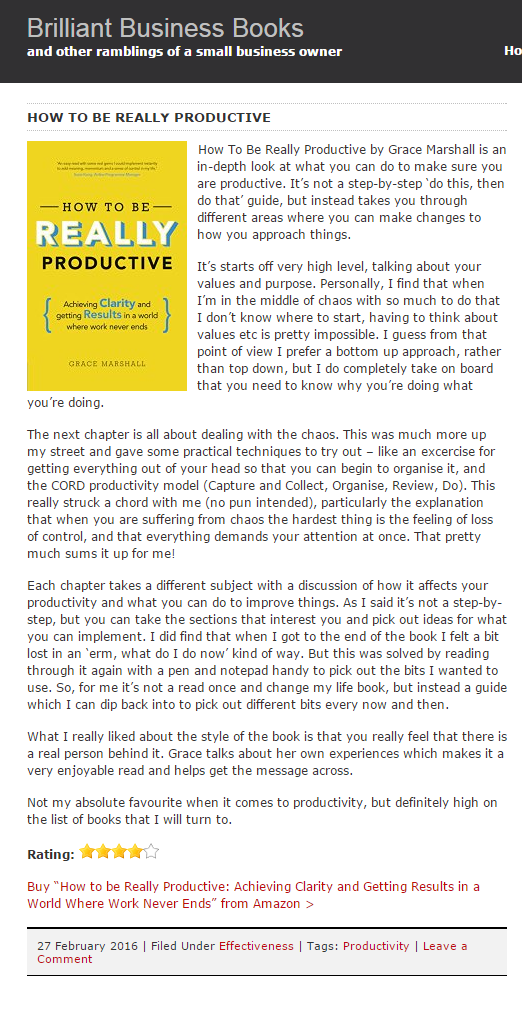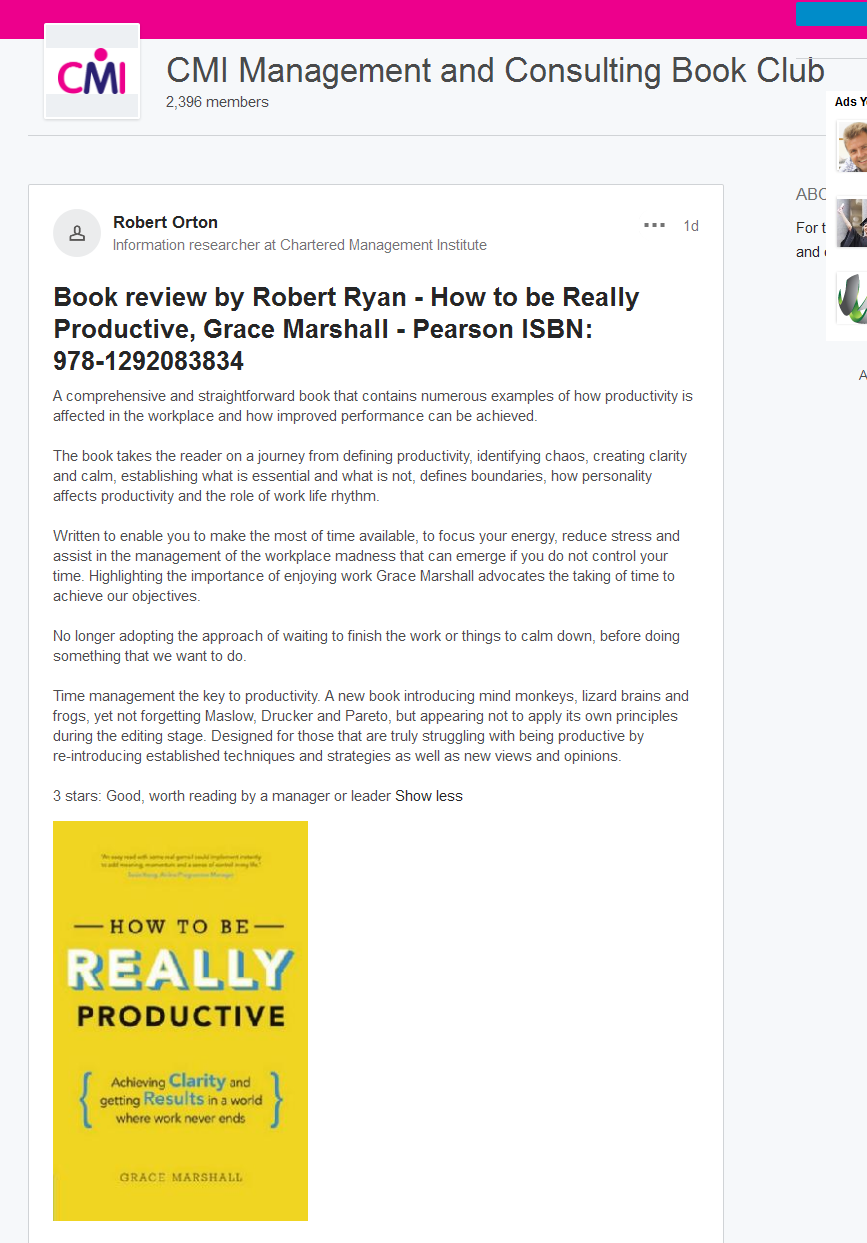 The Chartered Management Institute (Review)

Irish Times (Print and Online)


Let's Talk Business (Broadcast Interview)
Share Radio (Broadcast Interview)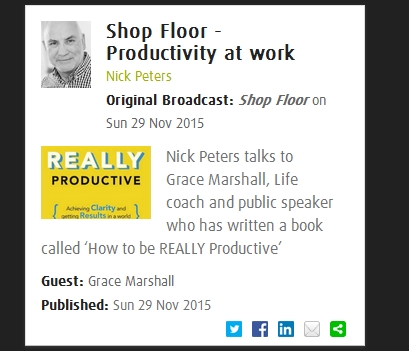 Start Your Business Magazine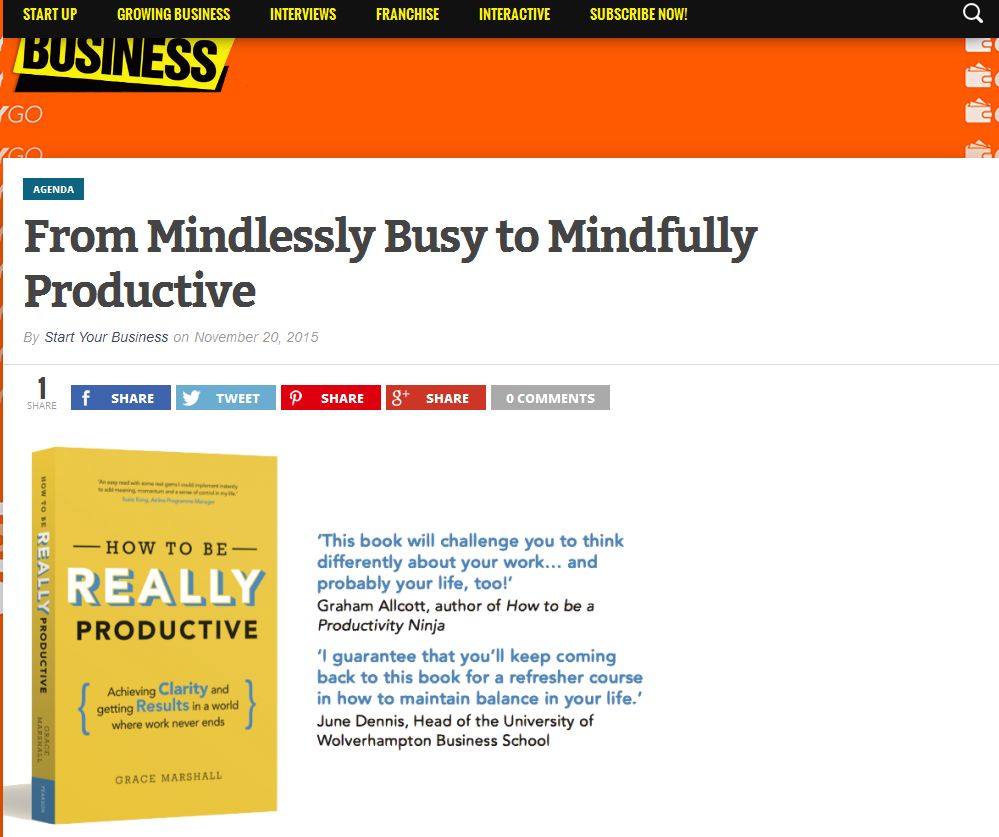 Business Matters Magazine

Business Matters Magazine #2