Palamedes PR was appointed by magazine publisher Hurst Media in April 2016 for a retained campaign tasked with raising the profile and promoting its title CALIBRE Quarterly. We were tasked with securing exposure within national media for issue nine, featuring footballer and Hollywood actor Vinnie Jones as the cover star.
We conducted an interview with magazine cover star, hardman actor and former footballer Vinnie Jones. The interview generated two publication-ready national news stories that attracted significant national and international media interest.
This consumer PR campaign secured extensive regional, national and international coverage for the magazine publisher in such titles as the The Sun, Metro, ESPN, the Daily Express and the Daily Mirror. Each of the editorial products we created achieved 100% coverage with a combined reach of nearly 148million.
More coverage for this campaign can be found on our Latest Publicity pages, here.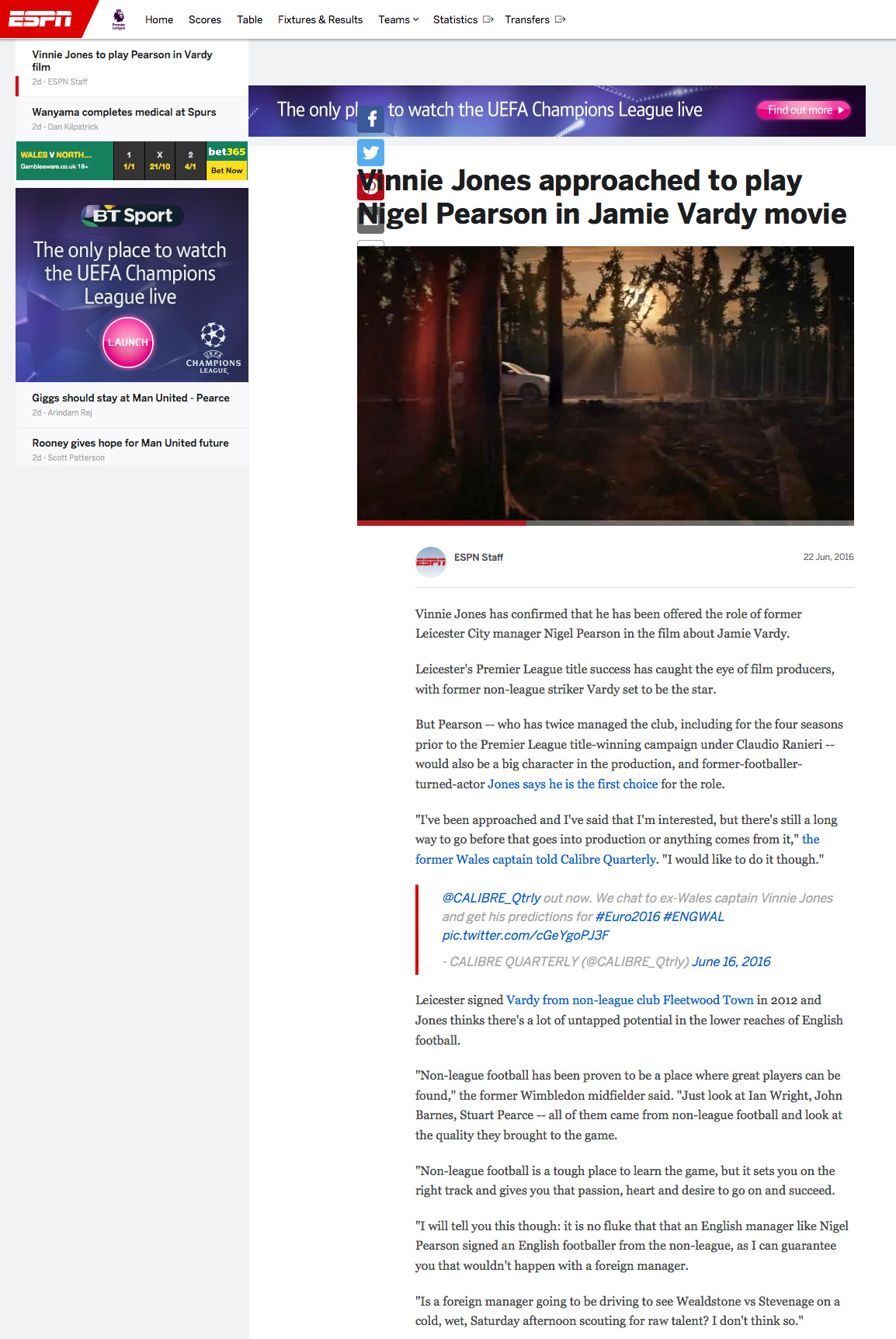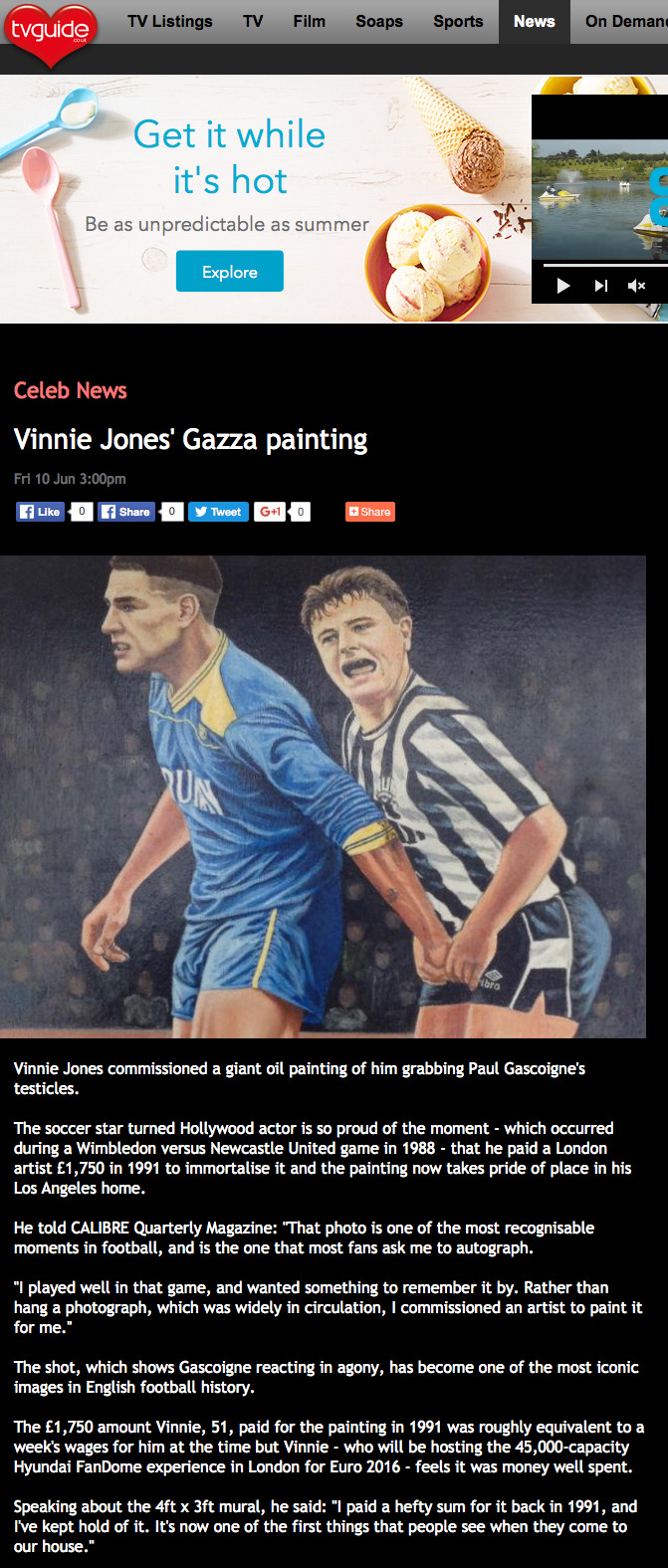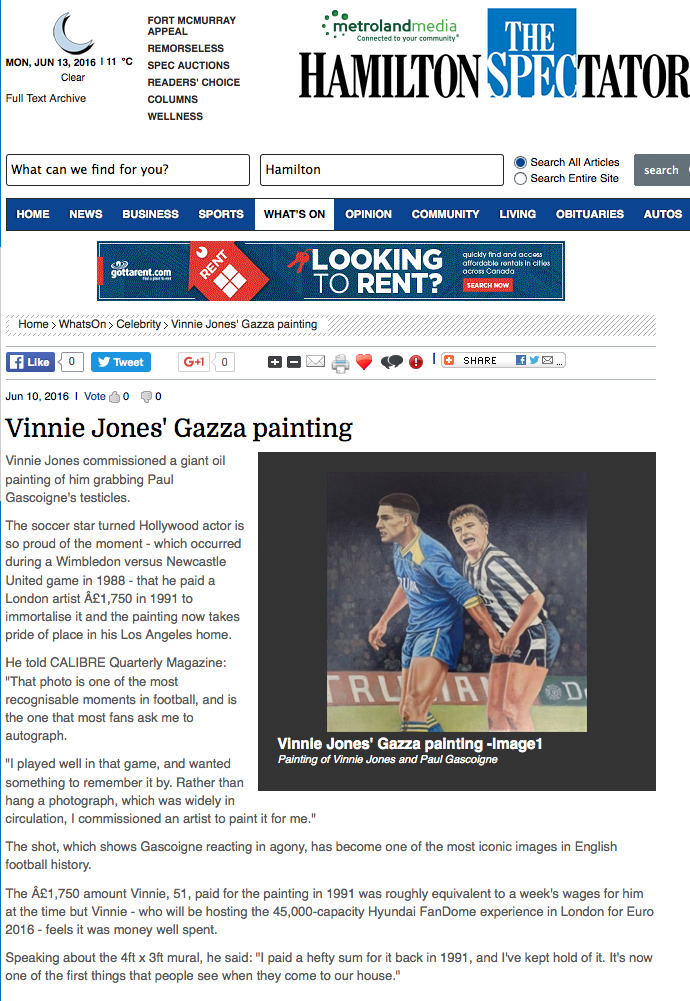 Hamilton Spectator (Canada)