Palamedes PR was appointed by tech start-up company Hyper Chariot to raise awareness of the brand, and the promise of 4,000mph evacuated-tube transportation. We were tasked with securing mass national news and technology-focused media exposure.
The Consultancy developed  a compelling national news story about Hyper Chariot's plans to bring 4,000mph travel to the UK, with the possibility of transit between London and Edinburgh in just eight minutes. We also prepared a media kit and infographic to easily share key information about the company and ETT (evactuated-tube transport).
This consumer PR campaign secured major national and international exposure including the Daily Mail, The Sun, The Independent, Daily Mirror, MSN, Yahoo News UK and many more. Each of the editorial products we created achieved 100% coverage with a combined global reach of more than one billion.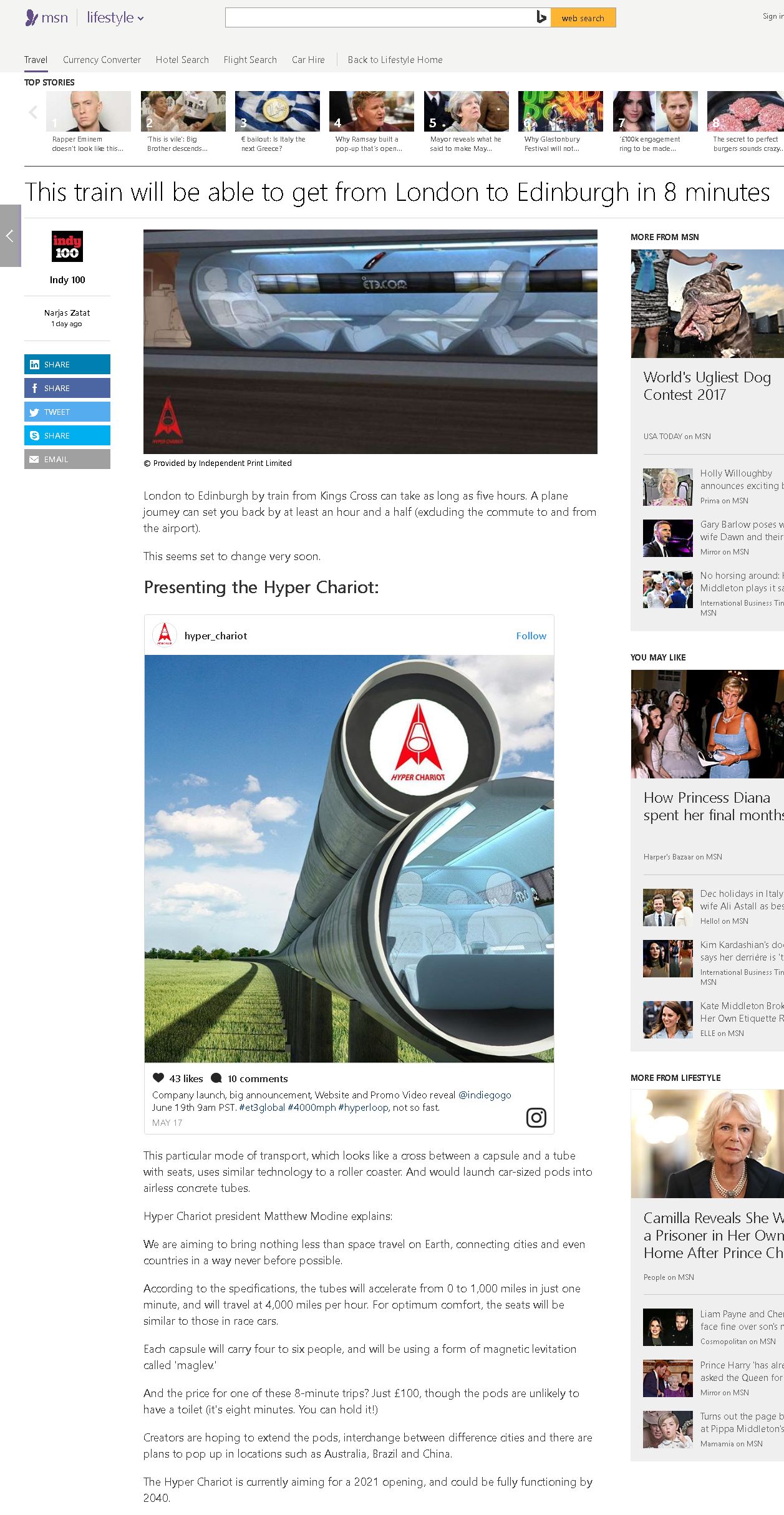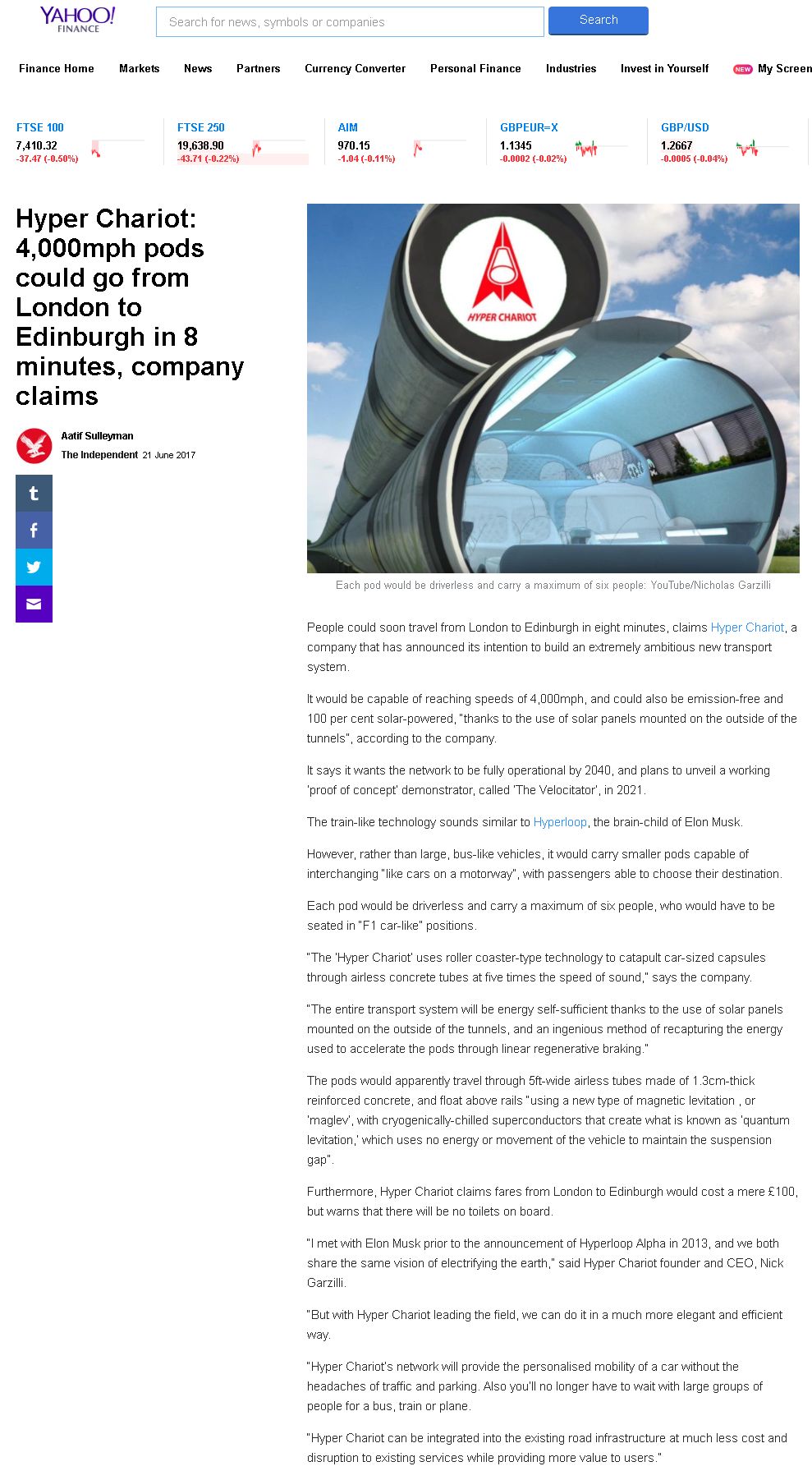 Digital Construction News