Palamedes PR was appointed by adventurer and author Paul Spencer Sochaczewski in February 2017 to promote his non-fiction title, 'An Inordinate Fondness for Beetles' – a unique combination of biography and travelogue that retraces the steps of Victorian naturalist Alfred Russel Wallace. We were tasked with securing exposure within national news, science and travel media.
The book, though updated for a new 2017 edition, was originally published in 2012 and this presented specific challenges with securing media exposure.  Another challenge was the fact that the Client was not British, and had no connection with the UK. We utilised the client's unique insights into the life of British naturalist Alfred Russel Wallace to generate fresh media interest, as well as offering extracts from the new edition of the book.
This book PR campaign secured strong national exposure. Placements were generated in the Huffington Post UK, Daily Mirror, Wanderlust and The American, as well as BBC radio show Science Cafe – which dedicated a whole episode to an interview with the Client. In addition, a positive review of the book was placed on Lovereading. Each of the editorial products we created achieved 100% coverage with a reach of more than 114million.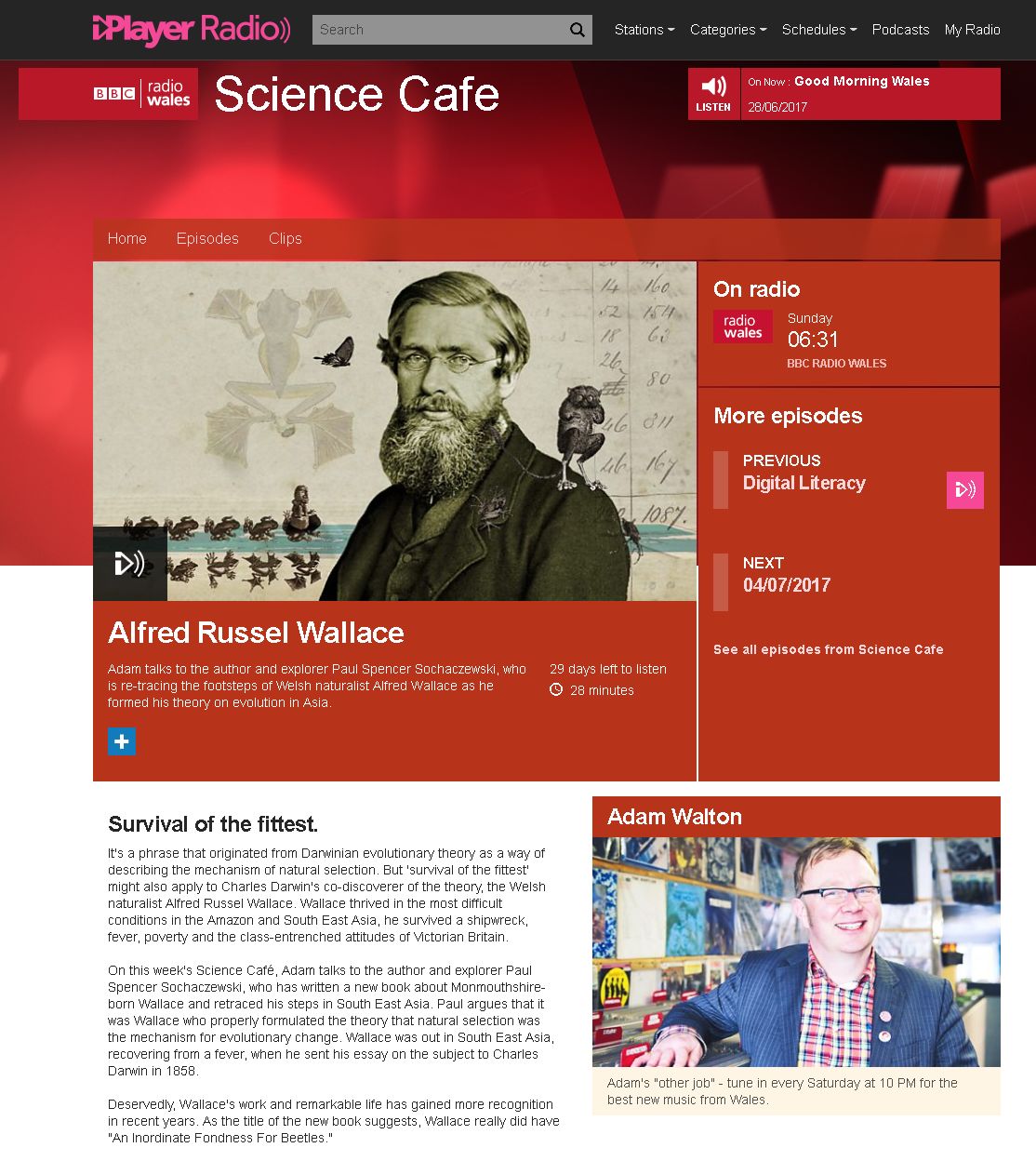 Science Cafe (BBC Radio Wales)