Palamedes PR was appointed by author Peter Meyer in October 2017 for a book PR campaign to promote his autobiography The Boy From The Wild. We were tasked with securing a minimum of one placement in a national newspaper, further media coverage in secondary titles through thought-leader articles, three book reviews, and a competition.
The Consultancy devised the following editorial tactics to secure media exposure:
We developed a national feature about Peter's experiences growing up in an African safari park
We utilised the Client's insights and experience to develop exclusive thought-leader articles
We utilised our contact to secure guaranteed book reviews
We utilised our contacts to secure a competition through Bauer Media
The Boy From The Wild campaign secured the following exposure:
A double-page real-life feature in the print edition of the Sunday People, reprinted on the Daily Mirror website
Exclusive thought-leader articles on the Daily Mirror, Frost Magazine, The London Economic and Female First websites
Book reviews on SWNS.com, The London Economic and LoveReading
A competition through Bauer Media websites Magic Chilled, TV Choice and Win Something
A mention for your book on the social accounts (Twitter, Facebook) of Travel Africa magazine
Each of the editorial products we created achieved 100% coverage with a combined reach of more than 106 million (based on the combined unique monthly visitor figures of websites and circulation figures).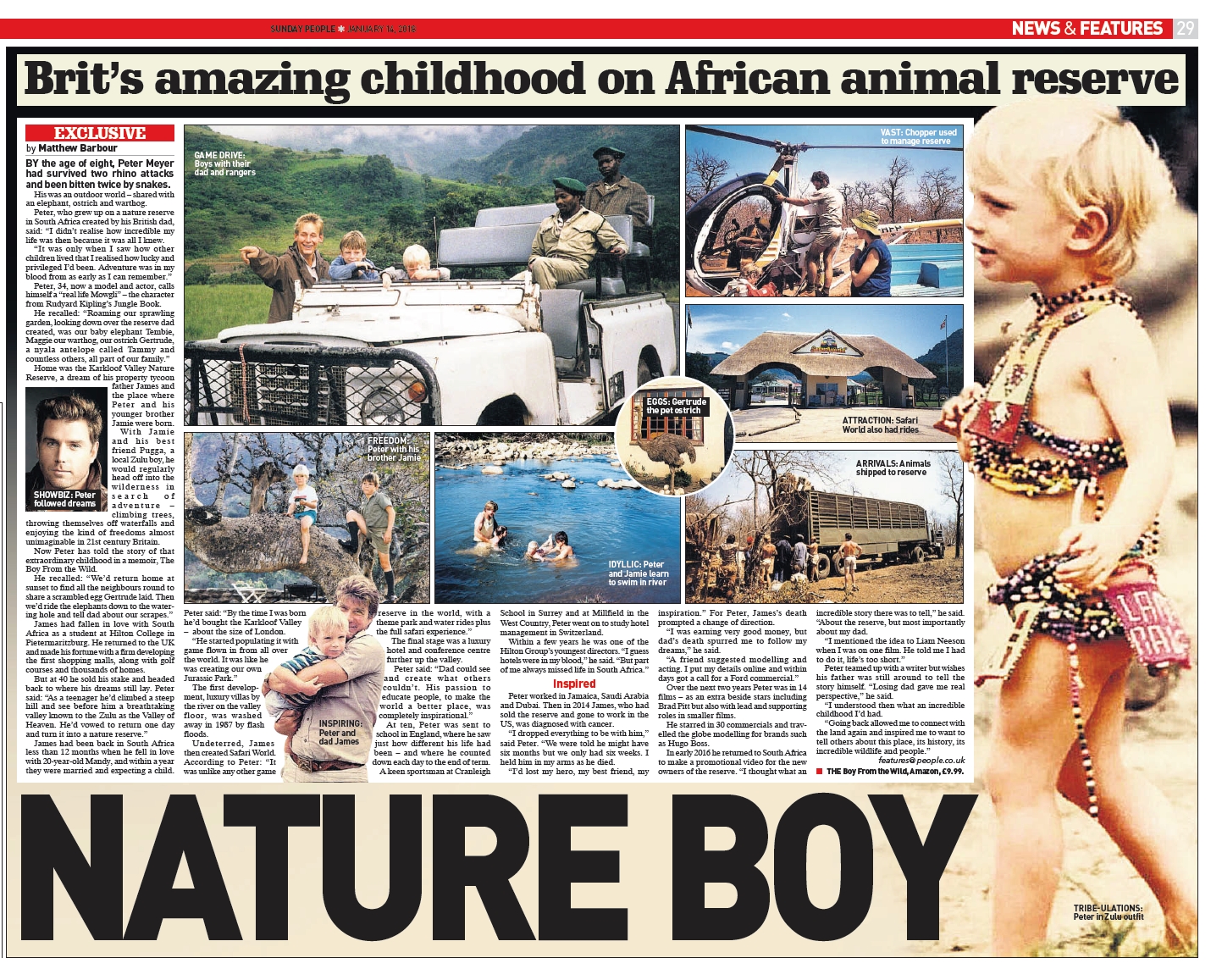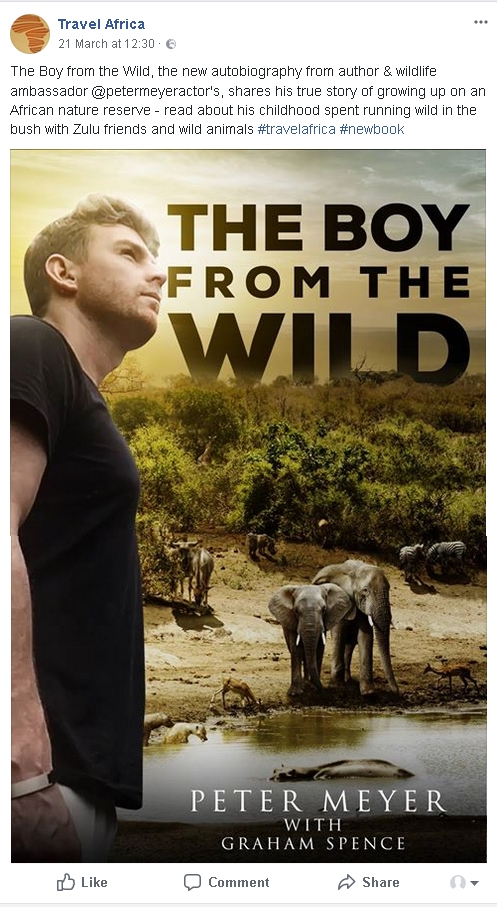 Daily Mirror (thought-leader article)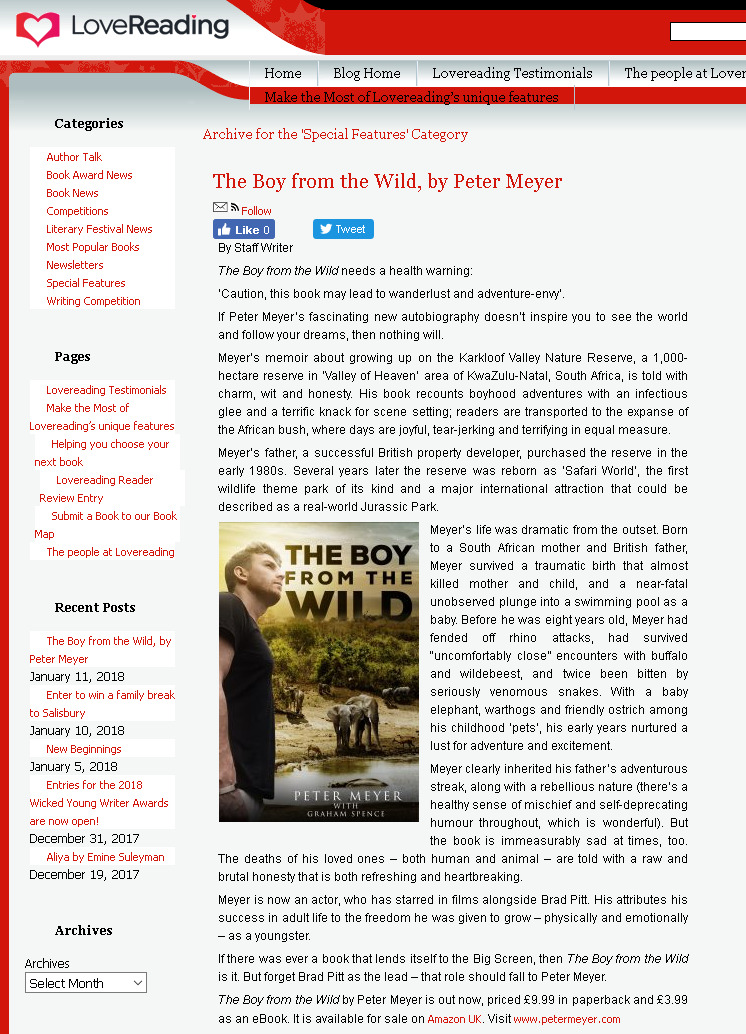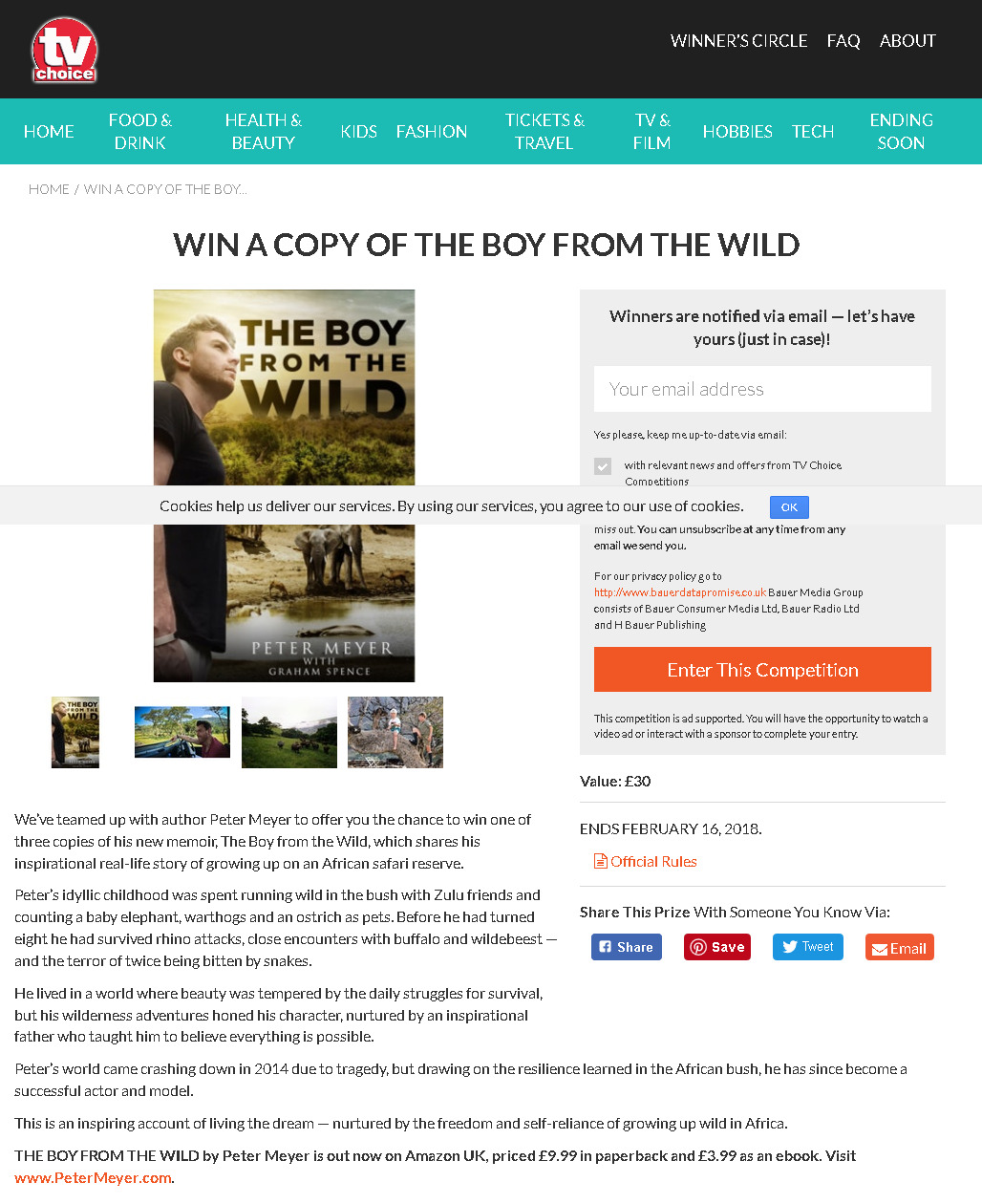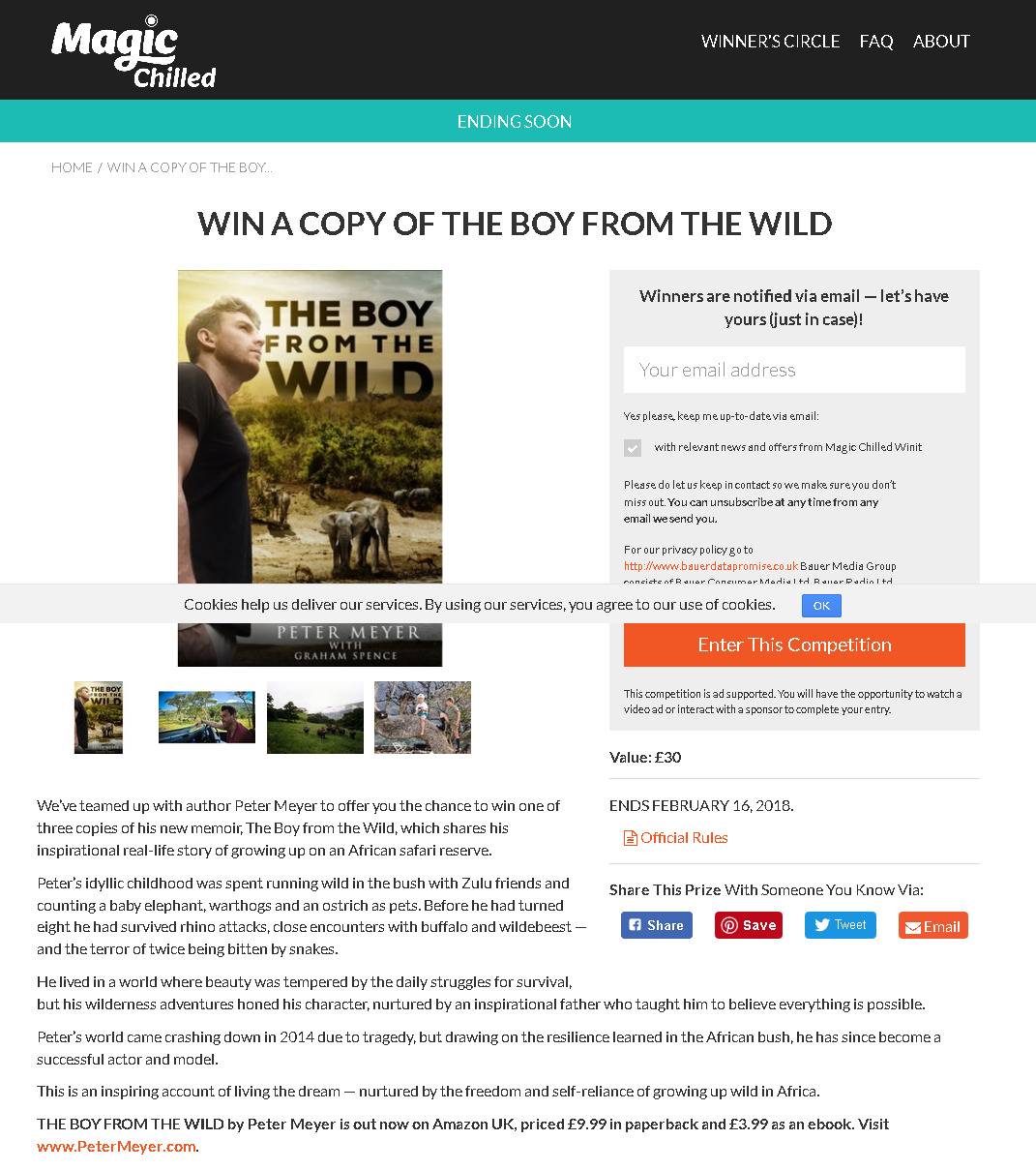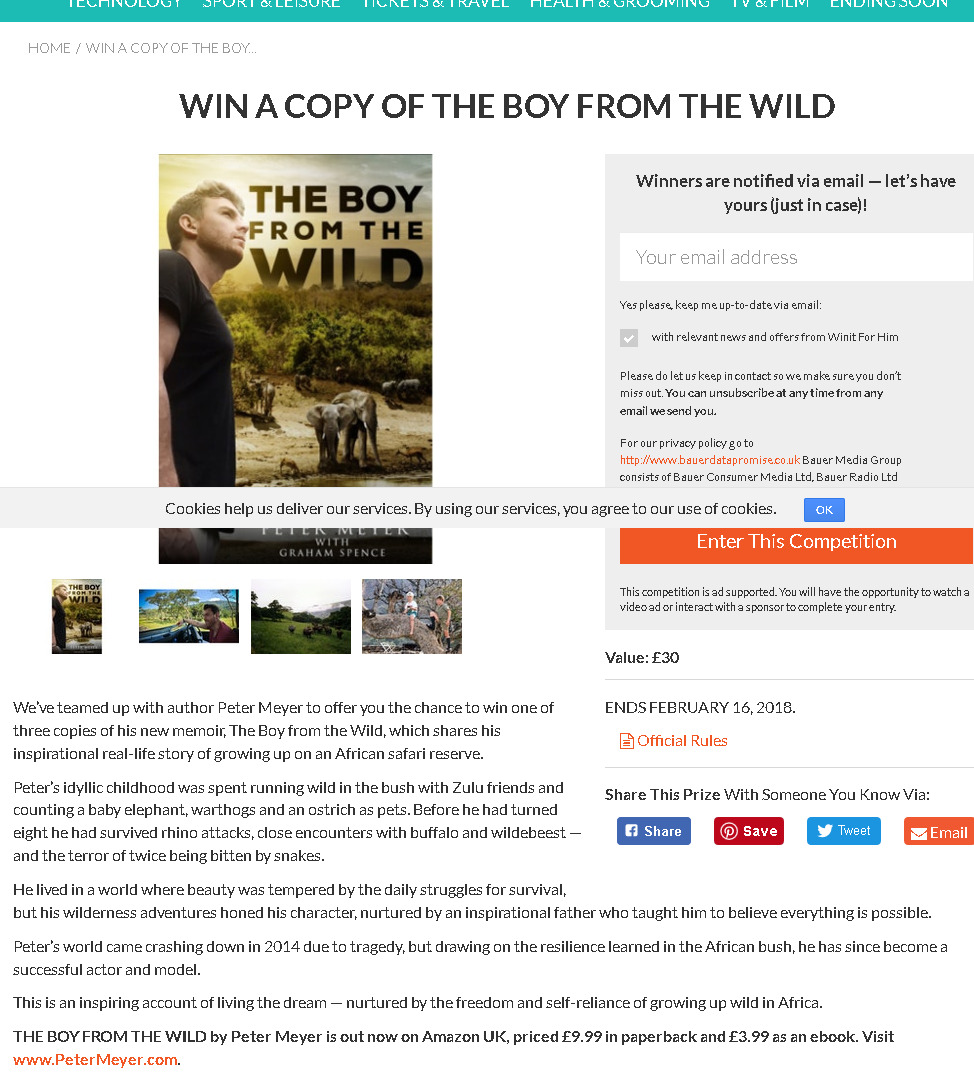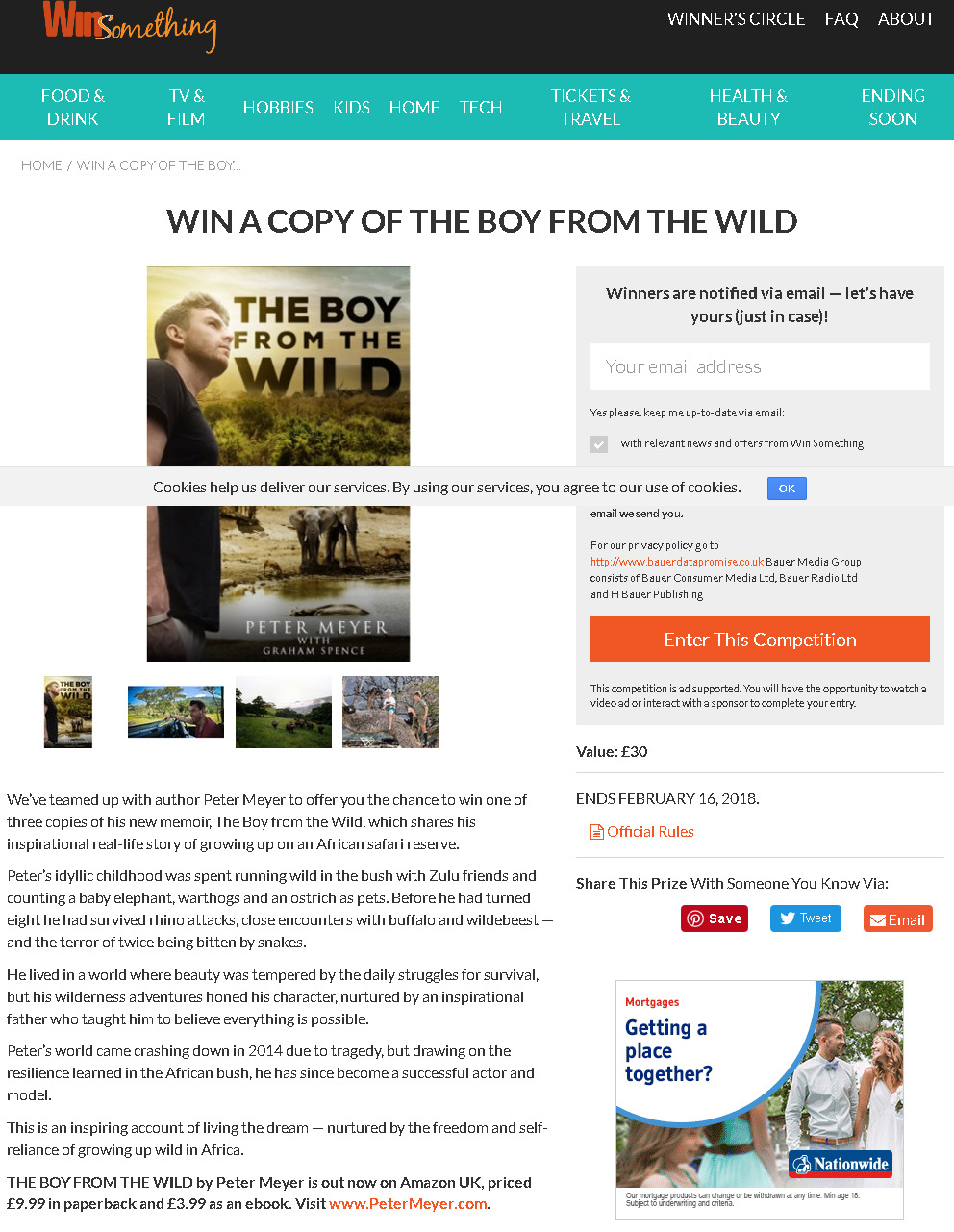 The London Economic (thought-leader article)