By Jon Kirk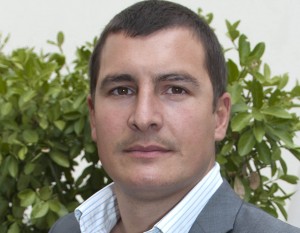 The sensitive art of PR 'spin' — that is, transforming a run-of-the-mill press release into attention-grabbing column inches — isn't easy. Ask most PR pros, and they'll agree that securing exposure in the international print, broadcast and online media about a single product or service is about as challenging as it gets.
Generally speaking, the key to securing widespread coverage lies in the method of story delivery. As a national news journalist, I was bombarded with mundane, over-worked, and contrived press releases on what seemed like an hourly basis. Some were so run-of-the-mill — so DULL — that they were deleted within seconds. Others had clearly been written by a 'la-di-da' English Language graduate with a penchant for unpronounceable, posh words.
Effective 'spin', then, is not about feeding people a line of bull or using fluffy language; it's about showcasing a product or service in the best possible light and, in most cases, with a view of attracting maximum attention.
There's no exact science to producing headline-grabbing PR copy, and there's no guarantee than even the funniest, quirkiest or most imaginative PR stories will result in coverage, either. A dozen factors outside of our control will ultimately decide their fate.
Below are a few examples of brand-building (and award-winning) stories we've created for our clients. Some names have been removed for confidentiality reasons where necessary. We write copy in publication-ready style, which means it usually appears in print without an edit of any kind. All of these stories secured widespread national and international media exposure — and all were a lot of fun to create.
Until next time.
JK
BIG DEAL
Supersize women are more adventurous between the sheets than super-skinny size zeros – and are twice as likely to have sex on a first date, a study reveals.
According to new research, voluptuous women are more willing to experiment in the bedroom than those with smaller dress sizes.
They play-out more sexual fantasies, such as dressing up, and have more active sex lives than their slimmer counterparts, too.
It seems curvy women are also more impatient and will instigate sex more often – including on a first date -regardless of their age or sexual orientation.
The poll was conducted by casual dating website LocalSin.com, which surveyed nearly 1,000 of its single female members.
A spokesman for the site said: "It's clear from our findings that larger women appear to be larger than life in the bedroom, too. This is good news, given that modern society bombards women with images of ultra-glamorous models and actresses at every opportunity."
According to the survey, 82 per cent of women with a UK dress size of 16, 18 and 20 described themselves as "adventurous" when it comes to "trying new things", compared with just 26 per cent of women with a dress size of eight or lower.
Two-thirds of larger women either do, or would consider, dressing-up in the bedroom or acting-out role-play for a partner. Just 22 per cent of slimmer women say they would do the same.
Nearly half (48 per cent) say they regularly instigate sex with their partner, 65 per cent have sex at least twice-a-week, and 35 per cent admit they ask for, or allow, sex on a first date.
Conversely, only 45 per cent of smaller women instigate sex with their partner, while less than 60 per cent (57 per cent) have sex twice-a-week or more. Only 17 per cent say they have sex on a first date.
A spokesman for the site admitted the poll is "far" from clinical research, but added: "This is only a straw poll but single men looking for a partner may want to bear them in mind."
DUMB DISEASE
Now that's a lazy flossify…
Nearly a third of married men go two days or more without brushing their teeth – and rely on chewing gum to keep their breath fresh, new research reveals.
A poll of 1,000 male patients also found that only a fifth use mouthwash, and that less than a quarter per cent bother to floss.
Those who do brush daily admit their cleaning regime lasts for an average of 60 seconds, rather than the recommended two to three minutes.
Excuses for poor oral hygiene included "bathroom boredom", live TV sports matches and, incredibly, drunkenness.
Single men, however, were found to be far more concerned about bad breath and plaque and generally spend up to 10 minutes each day "pampering" their teeth and gums, a survey by PALAMEDES.CO.UK found.
Dr PALAMEDES, one of the UK's leading cosmetic dentists, interviewed 989 male patients over a 12-month period at his XXXX practice.
Until their check-up, almost a quarter of respondents had not been to see a dentist for two years or more.
Dr PALAMEDES said the findings, released yesterday, appear to show that married men often slip into a "comfortable" – and lazy – routine.
"Our research found that a significant number of married men are not doing enough to protect one of their most precious natural assets," he said.
"Far too many said they chew gum or suck mints to mask the smell of stale breath from their partners, while alcohol over-indulgence meant more than a few people are regularly unable to produce the required brushing action.
"Either way, we found that married men, or men in long-term relationships, spent far less time on their oral hygiene than single men, or men new to a relationship."
The introduction of fluoride toothpaste in the early 70s has improved dental health in the UK dramatically.
In 1978, nearly one-in-three adults had lost all their natural teeth and been fitted with dentures. Today, only 13 per cent of adults have no teeth of their own.
But despite improvements, tens of thousands of Brits still require dentures because of easily-preventable gum disease and infections.
FIRING ON ALL CYLINDERS
It gives "fill her up" a whole new meaning…
Petrol stations will be putting more lead into motorists' pumps next month by selling the cheapest over-the-counter alternative – to VIAGRA.
A boost of 'Ubangalala' (corr) will cost just £1 and could be available in all the major forecourts by as early as September.
The tablets contain an extract of a South African shrub of the same name, which Zulu warriors have chewed for centuries as an aphrodisiac.
Previous research suggests ubangalala – dubbed the 'African Viagra' – may hold the key to impotence.
Studies in South Africa found it increases bloodflow to the lower organs, while acting as a natural 'energiser' to keep people on the job.
Now the pills are set to go on sale in petrol stations and in High Street stores, including Boots, in time for autumn. Some 10,000 orders have already been placed by men in the USA and Japan.
A spokesman for Ubangalala said it offers a viable and safe alternative to Viagra and similar drugs which can only be obtained on prescription, or from internet suppliers who often deal in fakes.
He said: "A problem like erectile dysfunction is a hard one to bring up with the doctor, and chemical aphrodisiacs have been shown to have some unwanted after-effects.
"But this product is a safe and natural solution for men who face a nightmare in the bedroom every evening."
About 10 per cent of UK men – or about two million – suffer from erectile dysfunction, but many are too embarrassed to see their doctor.
NHS prescriptions for Viagra are offered only to those whose problem is caused by conditions such as prostate cancer, diabetes or multiple sclerosis. Others have to obtain the drug from private doctors, which can be expensive.
Ubangalala is said to work within 30 minutes and last up to 12 hours.
Although no prescription is needed, it is only available to the over-18s. Its British manufacturer, Vitagetics, has also advised men with heart conditions or other media complaints to seek their doctor's advice before taking it.
The key ingredient is ubangalala – literally, 'kiss and have sex' in Zulu – an extract found in the root of the eriosema kraussianum (doub-corr) shrub.
It has been used by the warrior tribesmen of KwaZulu Natal for at least 1,000 years and is credited for the Zulu's soaring birth rate.
The plant is traditionally chewed or boiled in order to extract its active ingredient, kraussianone 1 – a known aphrodisiac and long-standing remedy for the immediate treatment of erectile dysfunction or impotence.
The compound works in much the same way as Viagra, by increasing blood flow to the penis. If taken an hour before sex, it is said to act as a safe and natural libido booster.
In 2001, scientists from the University of Pretoria extracted the ingredient and found it promotes the work of the venous muscles – those that pump blood to the vital organs.
They compared its effects with Viagra, and found it to be more than 70 per cent as effective.
The tablets – which have no recorded side effects – will cost £29.95 for a tub of 30.
A spokesman for Ubangalala added: "Results have already shown that the key ingredient works very well.
"We believe that this is exactly what the world's been looking for – a cheap, safe and viable alternative to Viagra."
BOY, OH BOY…
A singer whose debut single was crowned the 'worst song of 2010' had the last laugh yesterday after being offered £10,000 – for her "insightful" autobiography.
Shardinay King, dubbed the 'Marmite of music' (you either love her or hate her), was approached by a "major publishing house" this week.
Quite what the memoirs will include is anyone's guess.
But the column inches she gained after the release of 'Oh Boy' – described by critics as the "very, very worst single in a very long time" – is sure to feature.
The 30-year-old Essex girl was yesterday tight-lipped about the offer.
Speaking from her home in Ilford, she said: "I think my book will give a really good background into the music industry and provide other wannabe pop-stars with advice and inspiration.
"I know that my last track received a fair bit of criticism, but it hasn't stopped me from continuing to reach my goals and I feel this book is the next step in my music career."
Mum-of-two Shardinay, a retail manager, hit the headlines in August after releasing R&B tune Oh Boy.
The track and accompanying music video – recorded on a shoestring budget – became an instant hit on YouTube.
It received fierce criticism, but also won the hearts of millions of people who "felt sorry" or just amused in equal measure.
Against the odds, Shardinay was approached by a record label with an offer to the tune of £100,000.
Incredibly, Shardinay – who has no formal vocal training – refused on the grounds that she would not become a "pop sell-out".
But now she has been offered a £10K deal to write her memoirs and share her experiences of the music industry in detail.
The publisher, which has not been named, believes it will be provide the British public with a "great insight" into the life of an "R&B star".
Shardinay, whose second single 'You Baby' is available now as a download, said: "I can't say much right now as talks are currently in the pipe-line, all I will say is that I have been approached by a major publishing company and offered a very large sum."
The singer, who dreams of being the 'next' Beyonce, added: "Some of the content is sure to be a little controversial, but I feel it's only right that readers find out about the entire music industry – warts and all."
Shardinay's new single, 'For You Baby', is out now and available online.
Go to: www.shardinayofficial.com
DREAM ON
Forget counting sheep…
A celebrity chef whose fans include the Royal Family and BBC Radio 2 DJ Chris Evans has created a curry that promises to aid sleeplessness.
Gurpareet Bains' 'Insomnia-no-more lamb masala' is said to produce similar effects to medicated sleeping pills.
The spicy dish contains an essential oil that is said to produce "intoxicating" effects if consumed in large enough doses.
Diners have reported feeling "thoroughly tired and spaced out" within just 20 minutes. In live radio taste tests, presenters who tried it almost fell asleep on air.
The dish appears in Bains' latest cookbook, Indian Superspices, a collection of recipes designed to alleviate the symptoms of everyday illnesses.
Bains – dubbed the "Asian Alchemist" for his ability to transform traditional Indian dishes into disease and illness–fighting concoctions – says he created the curry to help people combat the woes of sleep deprivation.
Speaking yesterday from his home in central London, the Anglo-Indian chef said: "This dish was designed with one thing in mind – to help people with insomnia.
"Its ingredients have been used for millennia for their tranquilising properties, and our research has shown it to work incredibly well."
According to the NHS, some 15.3million prescriptions were handed out for sleeping pills last year compared with 14.5million in 2007/8.
Last year the NHS spent £49.2million on such drugs, up from £42million three years previously. This is an increase of more than 17 per cent.
Bains' insomnia-fighting curry is laced with copious amounts of nutmeg, a spice long known for its powerful psychoactive properties.
Nutmeg, used in Indian cooking for centuries, contains an oil called myristicin that produces "intoxicating" effects if consumed in large quantities.
Though not addictive, general symptoms include becoming excitable and confused, and occasional hallucinogenic effects.
Experts recommend eating no more than half a nutmeg in any 24-hour period.
Bains, an award-winning chef and TV presenter, became famous in 2009 after creating the 'world's healthiest meal' – a cancer-fighting curry.
He has hit the headlines ever since with recipes including the "hangover-busting cocktail" and a dish that fends off the common cold.
His first book, publication, sold tens of thousands of copies and stayed in the bestseller charts for almost two years.
Publication, its sequel, is currently an Amazon bestseller.
Celebrity fans include the designer Dame Vivienne Westwood, The Duke and Duchess of Gloucester and TV chef Ching-He Huang.
Bains said: "The curry tastes wonderful and, with luck, it will help people to overcome sleeplessness without the cost and possible side-effects of medication."
EYES OF THE BEER HOLDER
Two-thirds of single women go out on the town with uglier pals in a bid to make themselves look more attractive and improve the odds of finding a date, new research reveals.
Almost 60 per cent rely on one or more 'Fringers' – friends who are mingers – to accompany them on nights out.
Unsurprisingly, ugly sidekicks are never told the real reason why they were invited, according to a survey by no-strings dating site, PALAMEDES.CO.UK.
The site – which promises to boost the odds of getting lucky on a night out by up to 90 per cent -polled nearly 2,000 single female members.
A spokesman said: "Everyone likes to have the limelight but a large proportion of single women go that little bit further to guarantee it.
"Such women may feel threatened by attractive friends, and will deliberately – and, in most cases, secretively – make sure they're accompanied by Fringers to improve their own chances of pulling a man."
According to the majority of respondents, a "good" fringer is said to be someone who lacks both beauty and charisma.
If they happen to be dull, married, single mothers or unemployed, then "all the better".
The PALAMEDES.CO.UK spokesman added: "It's bitchy, it's catty, and it's not very nice. But it's obvious that has gone on for generations, and will probably continue to.
"After all, what single woman would go out on the town with Angelina Jolie or Megan Fox when she could choose Bridget Jones?"
According to the Government's Office for National Statistics, the number of single women has more than doubled over the past three decades.
Many of these so-called 'freemales' have chosen an independent life over having a husband and family.
FOOD FOR THOUGHT
An on-the-go 'wonder pill' that contains the equivalent of five portions of fruit and vegetables goes on sale today.
Each capsule is packed with the nutrients and vitamins taken from an entire kilogram of fresh produce.
Case studies have shown the five-a-day supplement may boost flagging energy levels and improve skin, hair and nails.
The supplement, called Juice Plus, is already a sensation in America, the obesity capital of the world, and has a string of celebrity fans including TV adventurer, Bear Grylls.
It has also become something of a phenomenon among athletes, and has been endorsed by the Australian, German, Swiss, and Dutch Olympic teams.
But it now looks set to become a major hit with British consumers too, thanks to its 'quick and easy' appeal and low cost.
Justin Dodd is one of the UK's main distributors, and believes it could help busy people "hit their five-a-day", while helping dieters to control weight gain.
Mr Dodd, who runs specialist training firm Evolve Training UK, said: "Juice Plus really is a wonder pill in every sense.
"It literally contains all five portions of your recommended five-a-day, and can be taken on-the-move without any fuss.
"This means everyone can still get their intake of vital vitamins, regardless of how busy they are."
According to a 2010 study by Oxford University, at least 33,000 lives could be saved each year if the nation ate more healthily.
Researchers believe eating five portions of fruit and vegetables a day would by itself prevent 15,000 early deaths, ­including 7,000 from coronary heart disease, almost 5,000 from cancer and more than 3,000 from stroke.
Increasing dietary fibre would save another 4,000 lives while watching fat intake would save almost 7,000, and another 7,500 early deaths would be prevented by reducing salt consumption.
The study, published in the Journal of Epidemiology and Community Health, analysed deaths from coronary heart disease, stroke and cancers, figures on food and nutrient intake, and studies on the influence of diet on illness and early death for 2005 to 2007.
The UK's nutritional goals and guidelines are for people to eat 440g of fruit and vegetables every day and 18g of fibre.
However, the researchers found no country in the UK fully meets the criteria, with Scotland and Northern Ireland doing the worst.
In fact, figures released last year showed that Britons were actually becoming less likely to eat the recommended amount of fruit and vegetables. Only about a third of Britons are thought to hit the five-a-day target.
Mr Dodd, from Evolve Training UK, admitted that Juice Plus was not a substitute for 'real' food, but added: "Juice Plus has not been designed to replace real food because it is real food. That said, it should only be used as part of a healthy lifestyle – and fruit and vegetables should be very much on the menu."
THE HEIGHT OF FASHION
They are, quite literally, staggering…
The world's highest platform shoe was unveiled yesterday – sporting a NINE inch heel.
Parmars' 'Sky Heels' measure an incredible 22.5cm – a height so extreme that few footwear manufacturers, until now, would dare to make them.
A-list designers Christian Louboutin and Yves Saint Laurent have long favoured the super-stiletto and their expensive creations are firm favourites with Victoria Beckham, Cheryl Cole, Kate Moss and Dannii Minogue.
But the Sky Heel, available in sparkly red or gold, will cost under £40 when they hit the High Street next year.
A spokesman for Parmars said the design was inspired "by the catwalk, for the sidewalk".
He added: "The Sky Heel was fuelled by customer demand to mimic the celebrity look.
"We've seen the five-inch and six-inch, and we've even seen the seven-inch heel. The trend is bigger, bigger, bigger – and the Sky Heel is the biggest of them all."
Skyscraper heels have been a celebrity must-have for years, and stores have been quick to adopt the trend. Many sell six-inch versions, while several Kurt Geiger styles reach five.
But at nine inches, the Sky Heel towers over its competitors by a whopping three inches.
A spokesman for Parmars said the design was a "prototype" and that more testing was needed before mass production.
WATCH THIS SPACE
A British firm is boldly going where no other has gone before by creating a Google Street View-type video – of the moon.
V3 Tours plans to recreate Neil Armstrong's momentous first steps with an online 'virtual tour' of the Sea of Tranquillity – the spot Apollo 11 touched down in 1969.
The video will be shot using a specially-designed camera capable of withstanding the extreme temperatures and zero gravity in outer space.
Experts at the firm claim it will bring the moon "closer than ever before" by allowing people to explore its surface from the comfort of their own home.
The Bristol-based company is still in the design process and admits it could take up to five years to bring the project to fruition.
But it has already contacted NASA about the concept, and has "no doubt" that it will become a reality.
Designer Richard Yates said the video would be a "big step" for Bristol and a "giant leap" for British space exploration.
Speaking yesterday from the company's Park Street office, he said: "You could call this a real space odyssey – it's a first in every way. It's a first for Bristol, and it's a first for British space exploration.
"It's still early days and the prototype camera is currently in the production phase. However, my team and I have no doubt whatsoever that it will come to fruition by 2016."
Interactive videos are shot using a special camera that spins on an axis to capture a 360-degree view of an indoor or outdoor space.
The videos are edited and subsequently integrated into clients' websites, where they can be viewed by visitors.
Until now, the tours have been used by shops, hotels, stadiums, B&Bs and other businesses to showcase their venue or products.
But designers at V3 Tours are now planning to go "to infinity and beyond" by utilising the technology on the lunar surface.
Mr Yates and his team remain tight-lipped about their design plans, but revealed they have already found a way of strengthening the camera's body, spinning axis and tripod.
"The temperature of the moon's surface varies enormously, from minus 233 degrees Celsius at night, to 123 degrees Celsius during the day," he said.
"This fluctuation means the technology we use to shoot the video must be able to withstand extreme temperatures that would otherwise cause equipment to fail."
The company contacted the American space agency NASA earlier this week, and is also in discussions with a number of British experts.
If negotiations go well, astronauts will undergo training to photograph a small area of the lunar surface on each landing.
Over time, Mr Yates says, the entire Sea of Tranquillity could be mapped and navigable in much the same way as Google Street View.
Mr Yates added: "There's a long way to go in every sense, but we'll make it one day – watch this space."
WURST CASE SCENARIO
A builder has become the first in Britain to undergo counselling after developing an addiction – for SAUSAGES.
Barmy Bertie Pescod, 43, has shelled out almost £5,000 battling his bizarre habit, which sees him eat up to 13 bangers per DAY.
He spends up to two hours-a-week in the quack's chair and has even tried hypnosis to "break the spell".
But married David, from southeast London, admits he's no closer to "freeing" himself from the addiction.
WATER, BITCH
It's the news every man has been waiting for. The world's first complimentary medicine for "nagging wives" went on sale yesterday.
The homeopathic spray promises to tame even the "wildest and angriest of women" in as little as eight weeks.
It includes a variety of herbs, essential oils, probiotics and spices which, according to its maker at least, may stop women from being "confrontational, irrational and overly-demanding".
By spraying the remedy under the tongue twice-a-day, women in relationships could become happier and more relaxed.
It could also reduce the number of arguments and put struggling or fiery relationships "back on track".
The water-based spray, called Living Essence and dubbed the 'Holy Grail' of remedies, is available without prescription and goes on sale today priced £49.
Michael Riley, of manufacturer Better by Nature, said the unisex treatment could spare millions of people the misery of living with nagging partners – and reduce the number of break-ups.
He said: "It's a curse of modern society that men and women are forced to cope with nagging wives and husbands.
"Such confrontational demands often trigger arguments which, in turn, can lead to separations and, in the very worst cases, divorce.
"That's where Living Essence can help. It could transform the wildest and angriest of women or men into happy, relaxed individuals in just two months."
Living Essence has undergone no clinical trials, however a series of case studies reported "significant" improvements in their relationships.
A combination of specially-formulated homeopathic ingredients is said to restore a woman's hormonal balance.
The remedy is apparently so effective that it could even win out over the two most common arguments – going to the pub and watching the football.
"There are no guarantees in this world, but opportunities like this have to be worth a try," Mr Riley said.
For more information, go to www.betterbynature.com