Palamedes PR has secured a double-page spread in New Humanist magazine for the TV psychologist Dr Stephen Briers.
The self-help article, written by Dr Briers, discusses whether so-called "psychobabble" – the lingo of popular psychology – actually helps.
His two-page feature, which appears in the current March/April edition, also discusses the worse clichés of the "Me Generation".
A spokesman for Palamedes PR, which specialises in book PR, said: "We are very pleased with this latest media coverage, and we are grateful to the New Humanist for its support."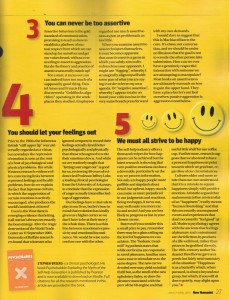 By Anthony Harvison