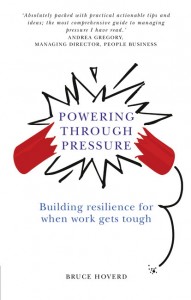 Palamedes PR – the book PR specialists – have secured exposure for new business title Powering Through Pressure with Practice Life Magazine.
The publication, which is the official media outlet for the Society of  Practising Veterinary Surgeons (SPVS) and the Veterinary Practice Management Association (VPMA), has mentioned the book on its website.
Powering Through Pressure, penned by stress management expert Bruce Hoverd and released through Pearson – the world's leading educational publisher, is described as the most up-to-date, relevant and motivational stress management book available.
Review copies of the title, and interviews with the author, are available to bona fide members of the press. For all media enquiries please contact Anthony Harvison on 0203 1027935 or email anthony.harvison@palamedes.co.uk