India Dining was today celebrating a "fantastic" Easter weekend following the huge success of our PR campaign.
The restaurant in Warlingham, Surrey, hit the headlines last week after creating what is believed to be the world's hottest Easter egg.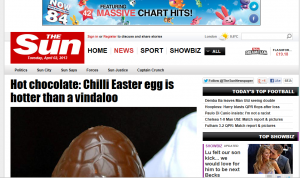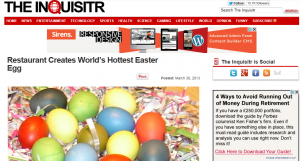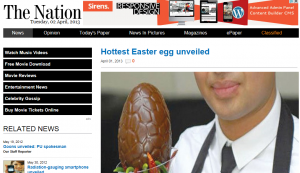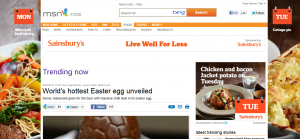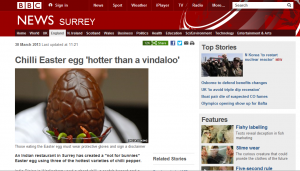 Chefs at the award-winning restaurant used three of the hottest-known chillies to make the "Not for Bunnies" chocolate egg.
It is understood to pack the same punch as 400 bottles of Tobasco sauce. Diners must be 18 or over to try it, and must wear protective gloves to protect their skin from more than 1million Scoville units.
Our story, which was used word-for-word, became the second most-read news story on the BBC. It also appeared on dozens of other platforms including The Sun, Digital Spy, MSN News and The Nation.
The regional media in Surrey, which includes radio, also covered the story in full.
A spokesman for Palamedes PR, which has represented India Dining since 2009, said: "This was an exceptional campaign which resulted in outstanding ROI. We are, as ever, grateful to the regional and national media for the support we received."
By Anthony Harvison