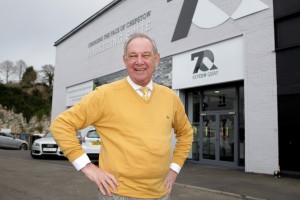 Wynndel Property Management, the independent developer behind Severn Quay and Naturally Woodlands, has scooped another prize for its work.
The developer, which is based in Chepstow, Monmouthshire, was awarded the prestigious 'Judges' Choice' Award at this year's Monmouthshire Business Awards.
Celebrity judges Sylvia Marshall and Jasmine Birtles selected Wynndel on account of its previous accolades in the property sector.
Development Director Peter Mills accepted the award on behalf of Wynndel Property Management at the Gala Dinner last Friday night.
He said: "We are overjoyed about winning the Judges' Choice Award because it is testament to the hard work we have all invested – and continue to invest – in our developments."
By Mick Blight
Get Noticed. Get Palamedes PR