BACK
Client: Swim the Big Blue
Campaign Type: International consumer PR/charity PR/expedition PR
Objective: Publicising the Swim the Big Blue expedition to a UK, US and global audience
Famous for: "Listening to Eminem can improve athletic performance"
Results: Our work, and in particular our idea for a music-focused clinical study, secured well in excess of 150 pieces of media coverage worldwide, including print and digital, and TV and radio appearances globally. Expedition leader Ben Hooper had this to say about our work: "Palamedes PR has an international reputation for generating powerful media coverage, and I am so relieved that I engaged their services for this reason. They secured global publicity for Swim the Big Blue, and I can say with experience and authority that this PR agency is one to be reckoned with." A small sample of that media coverage can be found below.
Read On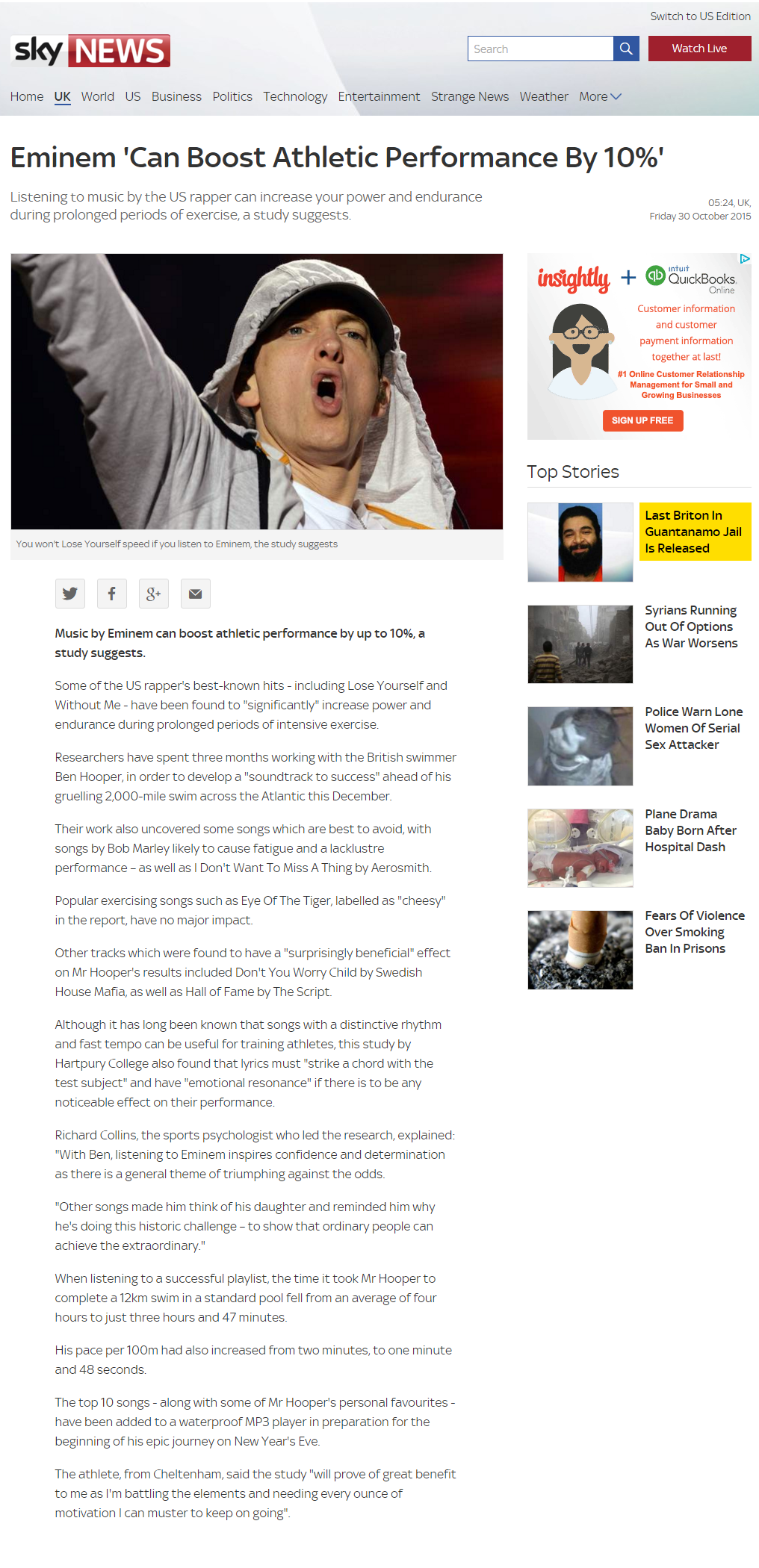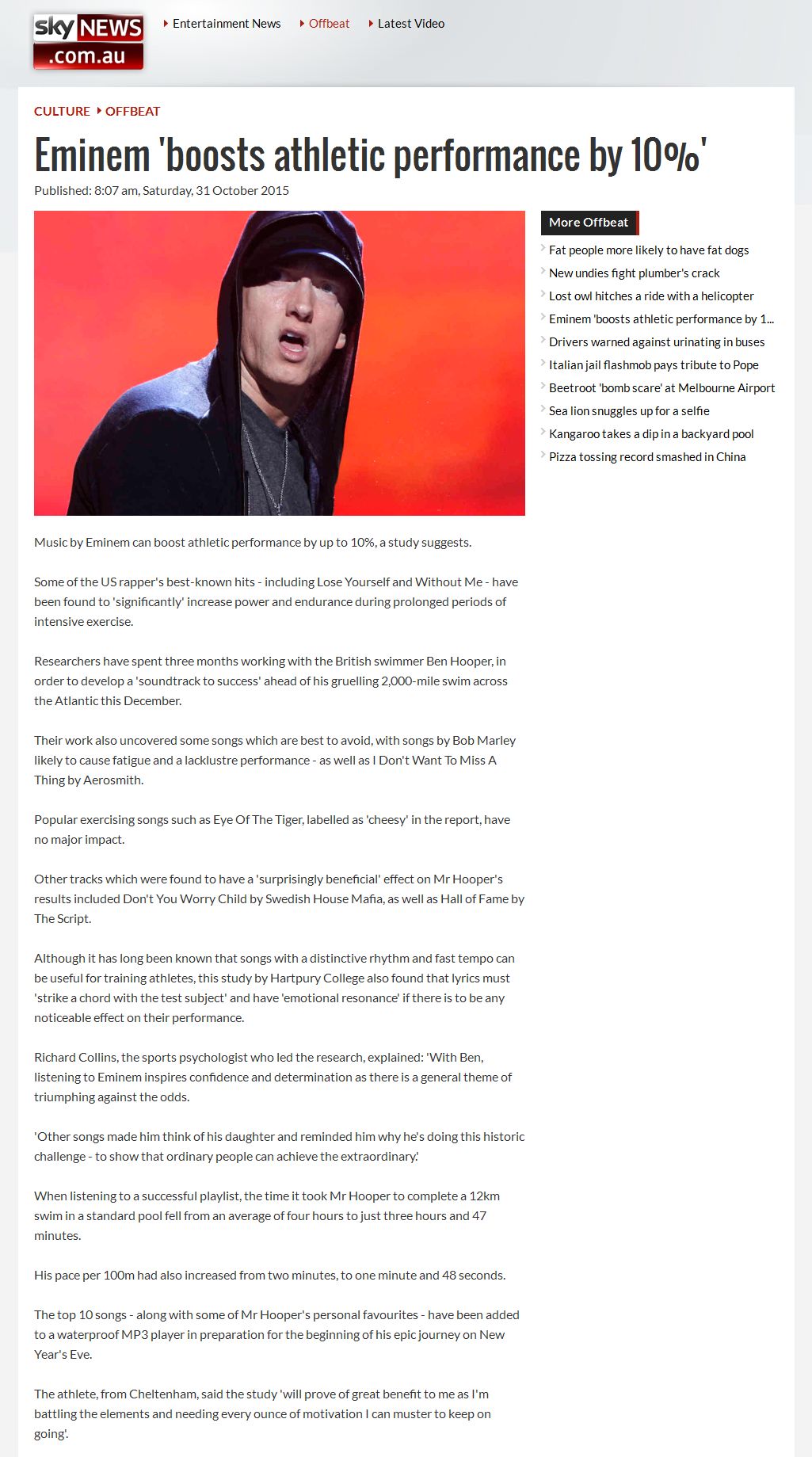 BBC World Service (Interview & Website)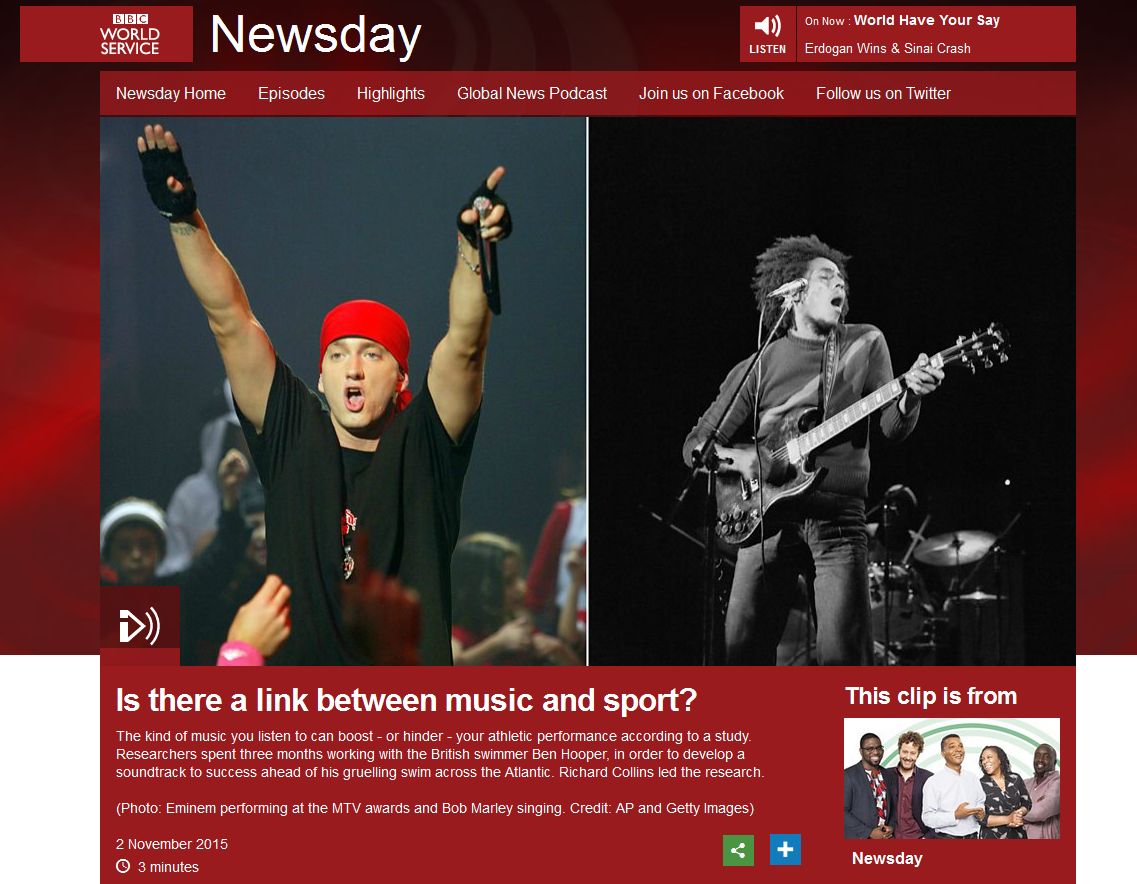 BBC Radio 5 Live (Interview)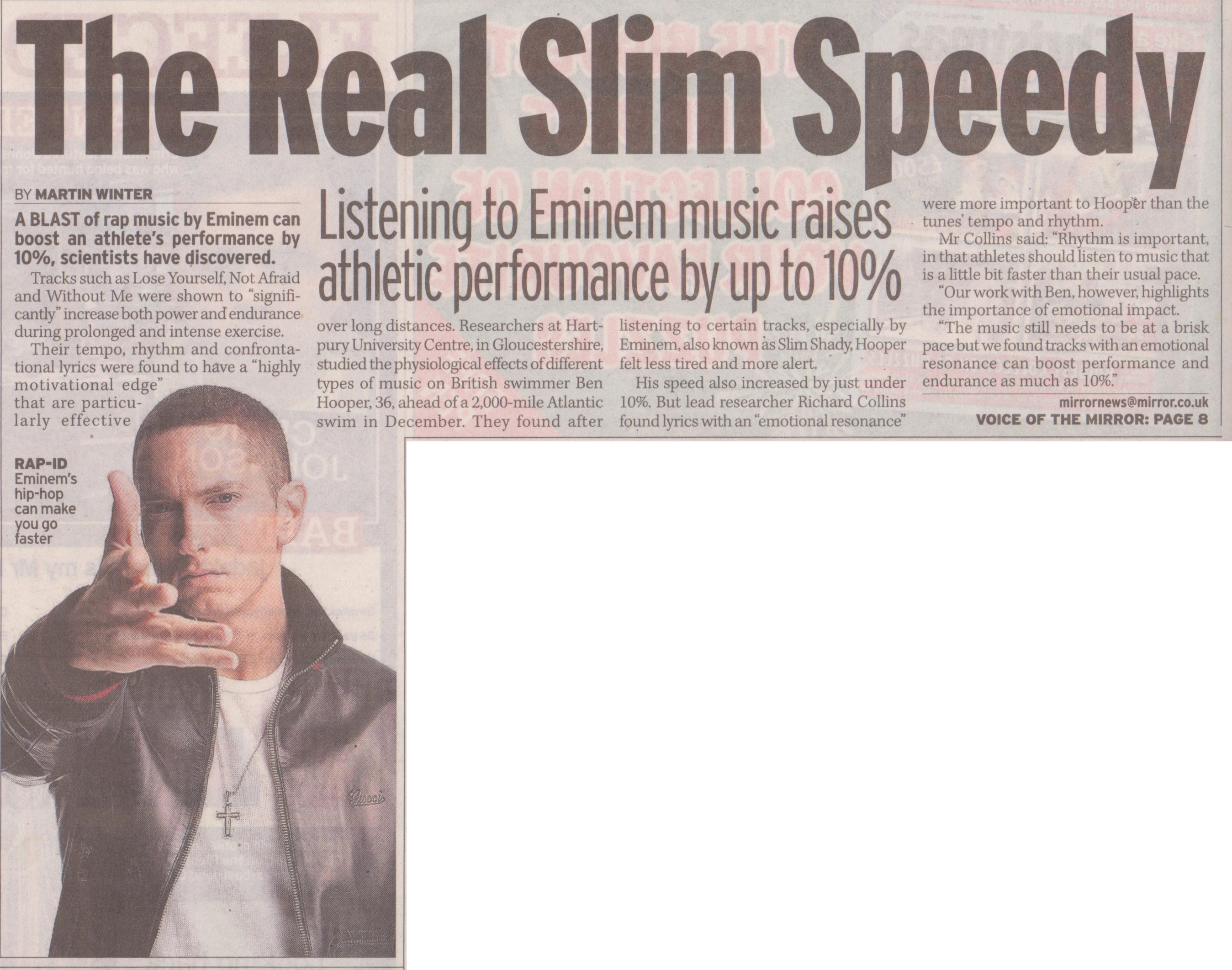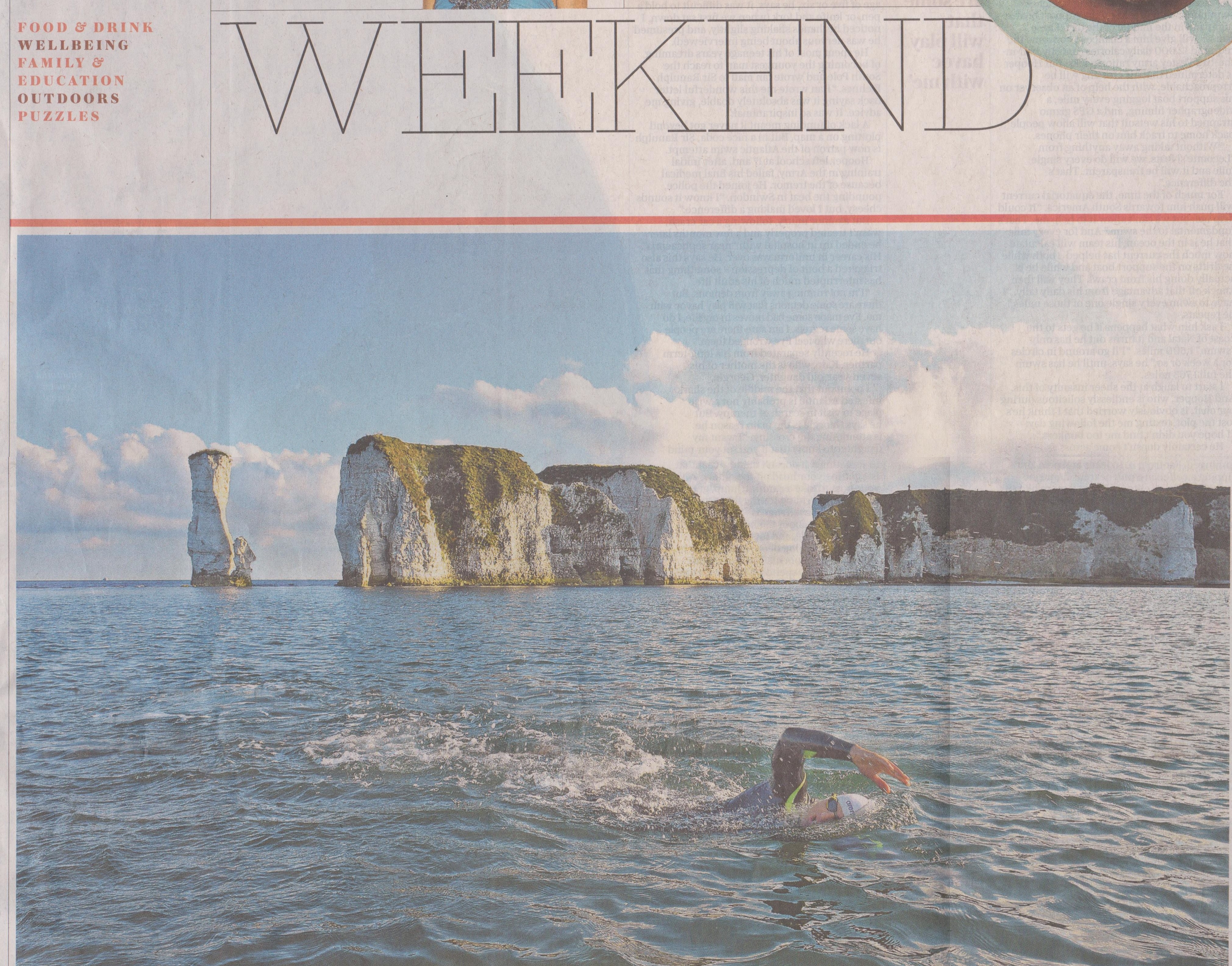 Daily Telegraph Weekend Cover Feature – one of three pages
Daily Telegraph Weekend Cover Feature – two of three pages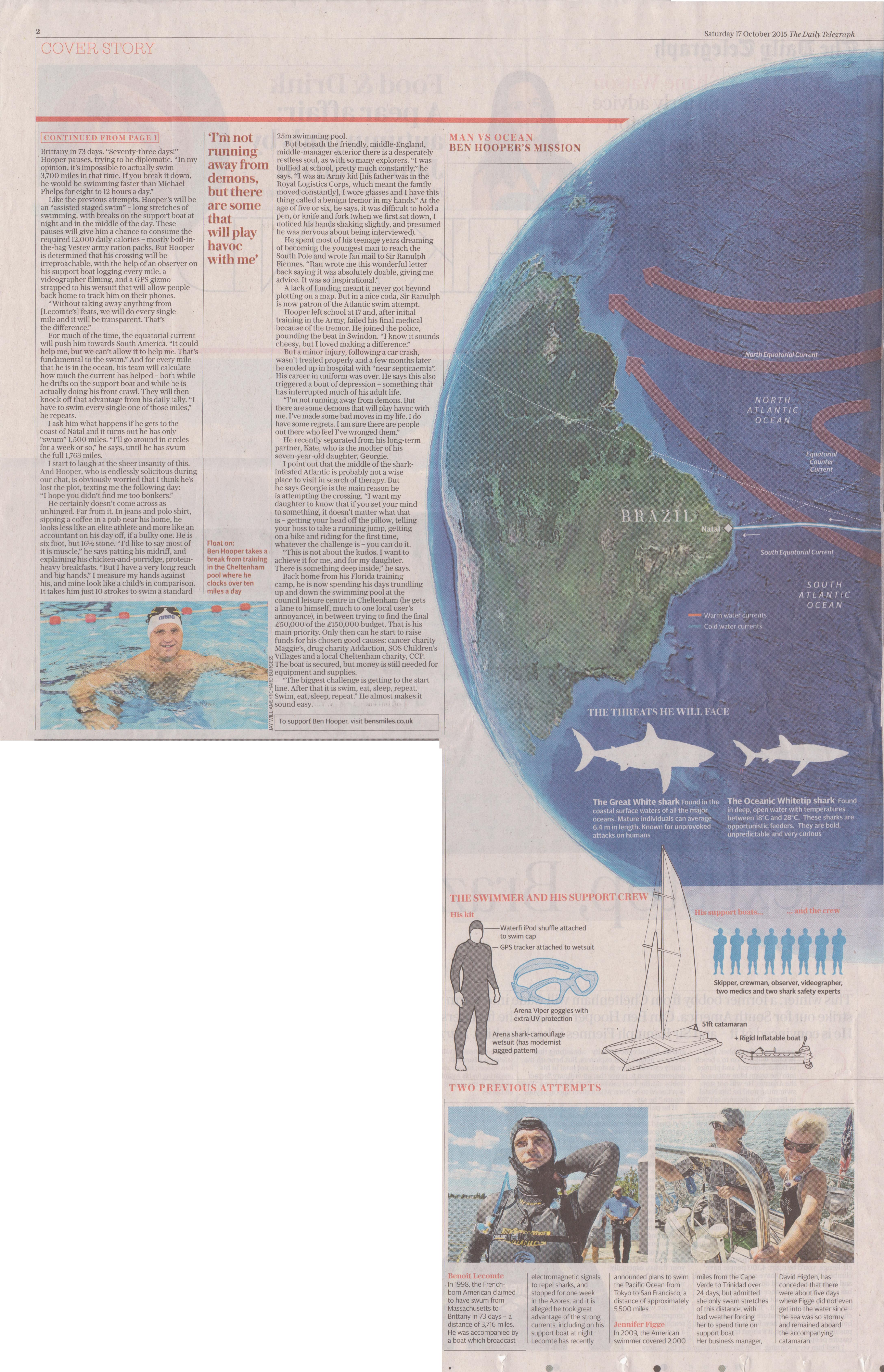 Daily Telegraph Weekend Cover Feature – three of three pages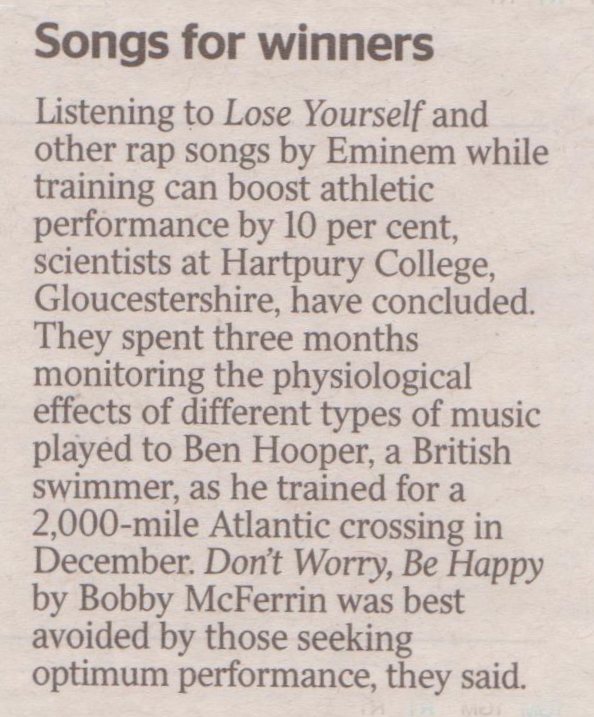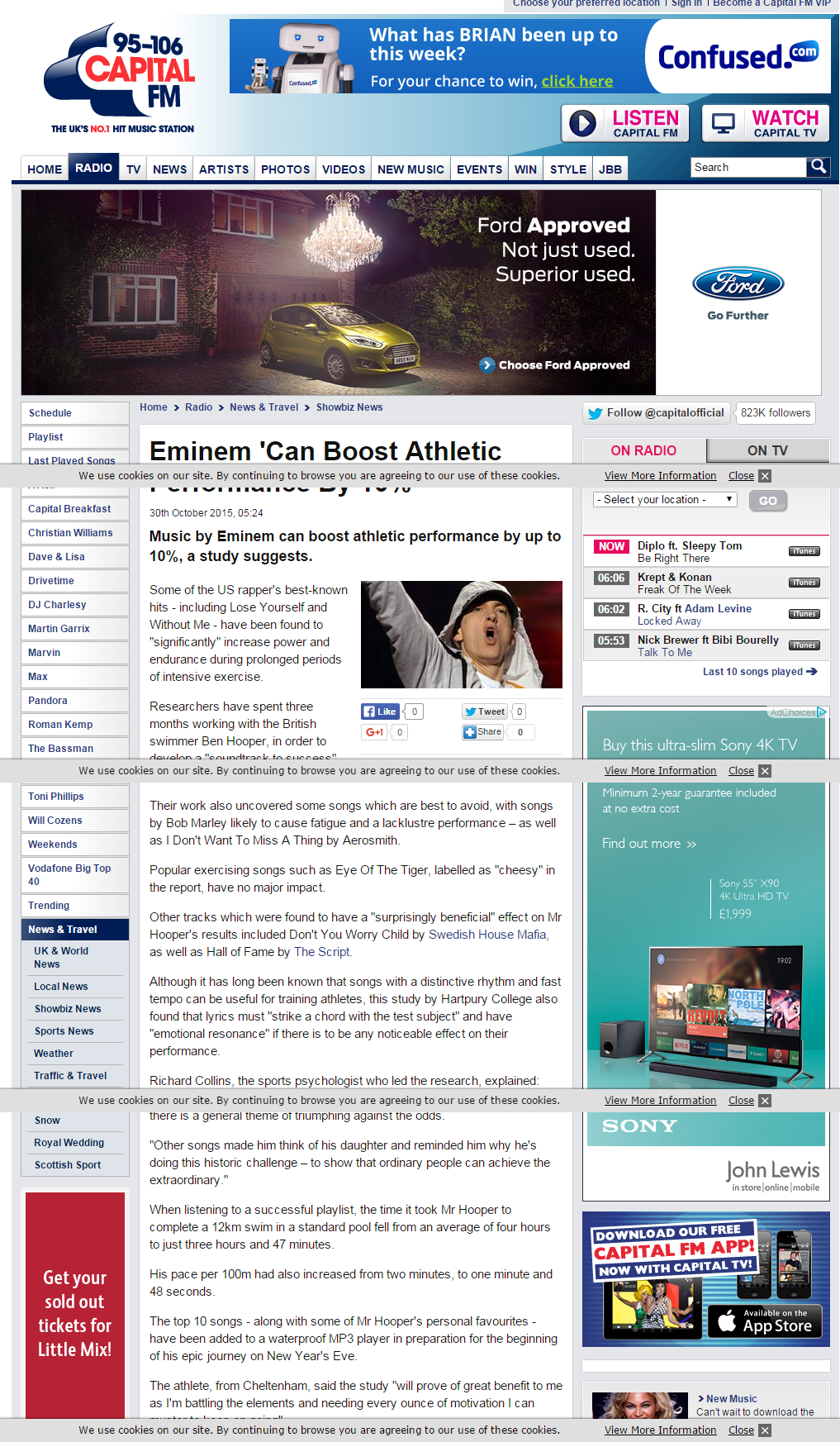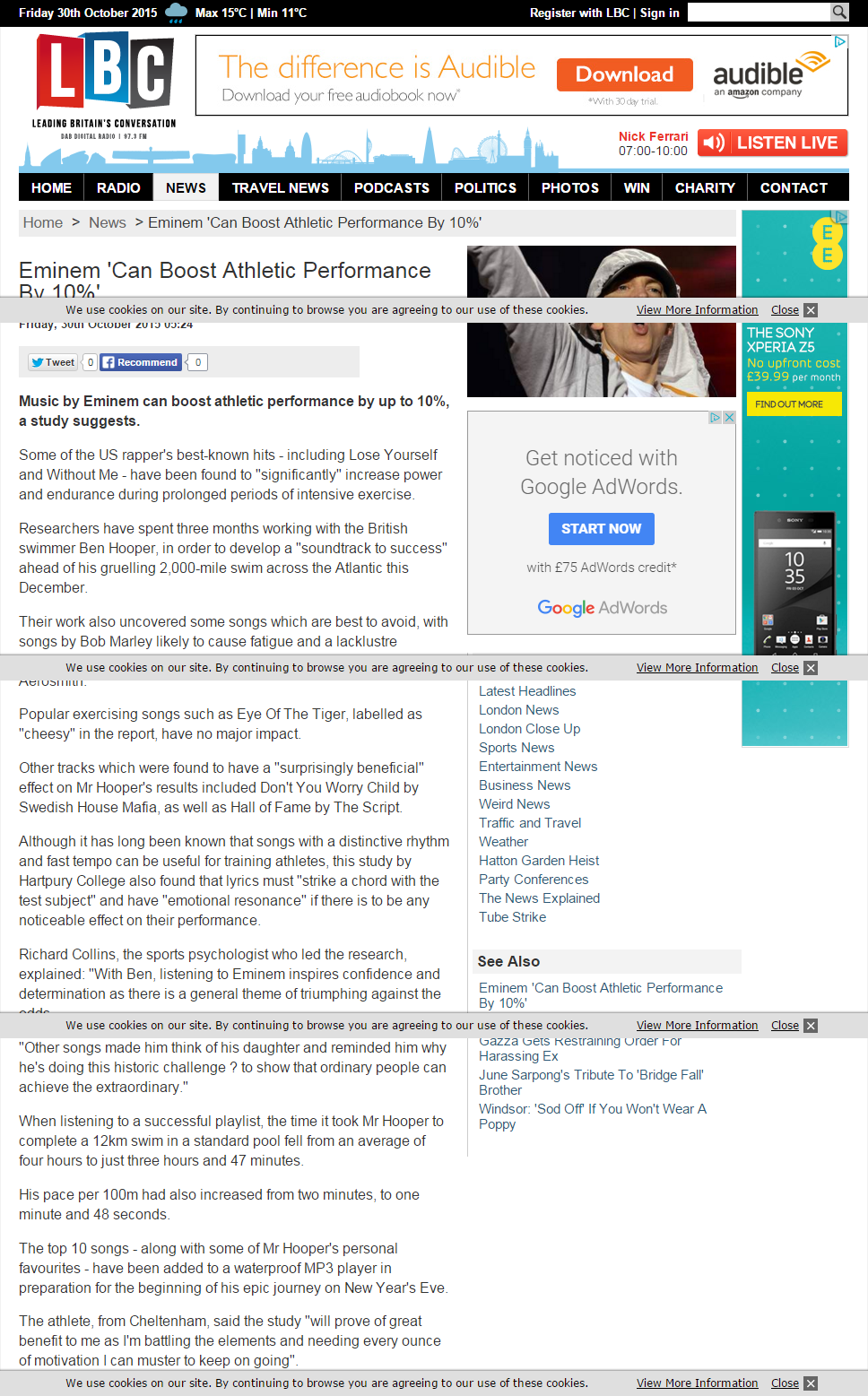 The screenshots and print edition clippings, above, are only a fraction of those generated by us during this campaign. We've included a few more, below: