Thank you for your interest in our public relations services. We hope this Frequently Asked Questions (FAQ) page enables you to find the information you need about Palamedes PR and our award-winning campaigns quickly and easily. If you're unable to find what you need, please don't hesitate to get in touch.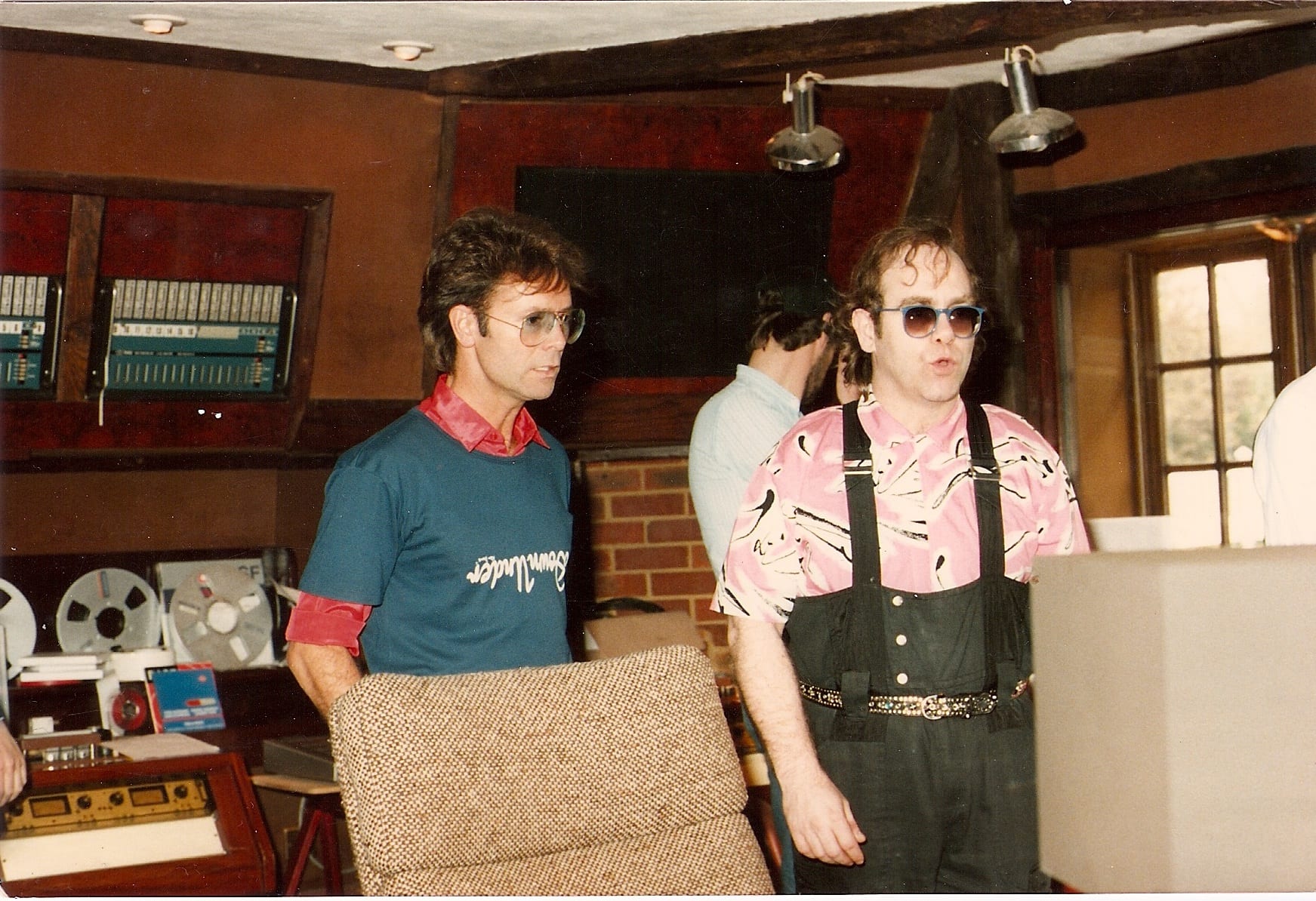 Sir Cliff Richard and Sir Elton John recording at the legendary Sol Mill studio, the former home of Led Zeppelin guitarist Jimmy Page – a private property sale we publicised in the regional and national media. Copyright Palamedes™
About Palamedes PR
Q: What are your areas of public relations expertise?
A: We secure media coverage for everything including the kitchen sink (literally). But we're best known as a book PR agency, and for our award-winning work in consumer PR, property (including private property sales), hospitality and tourism, and high-profile launch events. You can explore our areas of PR expertise on our homepage.
Q: Do you have a company ethos?
A: Absolutely. Since 2009, we've done everything in our power to provide a personal, friendly and individual service, which we assess against our vision and ethos of five core values:
1. That we never promise what we cannot deliver and that we always deliver on what we promise
2. That we earn our clients' trust and respect through consistently high standards of customer service and transparency
3. That we thoroughly understand our clients' needs and goals
4. That we provide professional counsel and clear, straightforward communications
5. That we treat our clients with fairness and respect
Q: Is Palamedes PR a large London PR agency?
A: Palamedes PR is a small and independent news-generation PR agency, which means our public relations team usually represent a maximum of five clients at any one time.
Q: Who or what is 'Palamedes'?
A: In Greek mythology, Palamedes ("pal-ah-meed-ies") was apparently a bit of a controversial star. He led the Nauplians in the Trojan War and is credited with the invention of creative writing. Today, the term 'Palamedes' is commonly used to refer to or describe something ingenious.
Q: Where are you based?
A: When we need to be, we work out of The Hoxton Mix on Paul Street in Hackney, London. Otherwise, we typically spend most of the working week with clients at their places of business in London and elsewhere in the UK.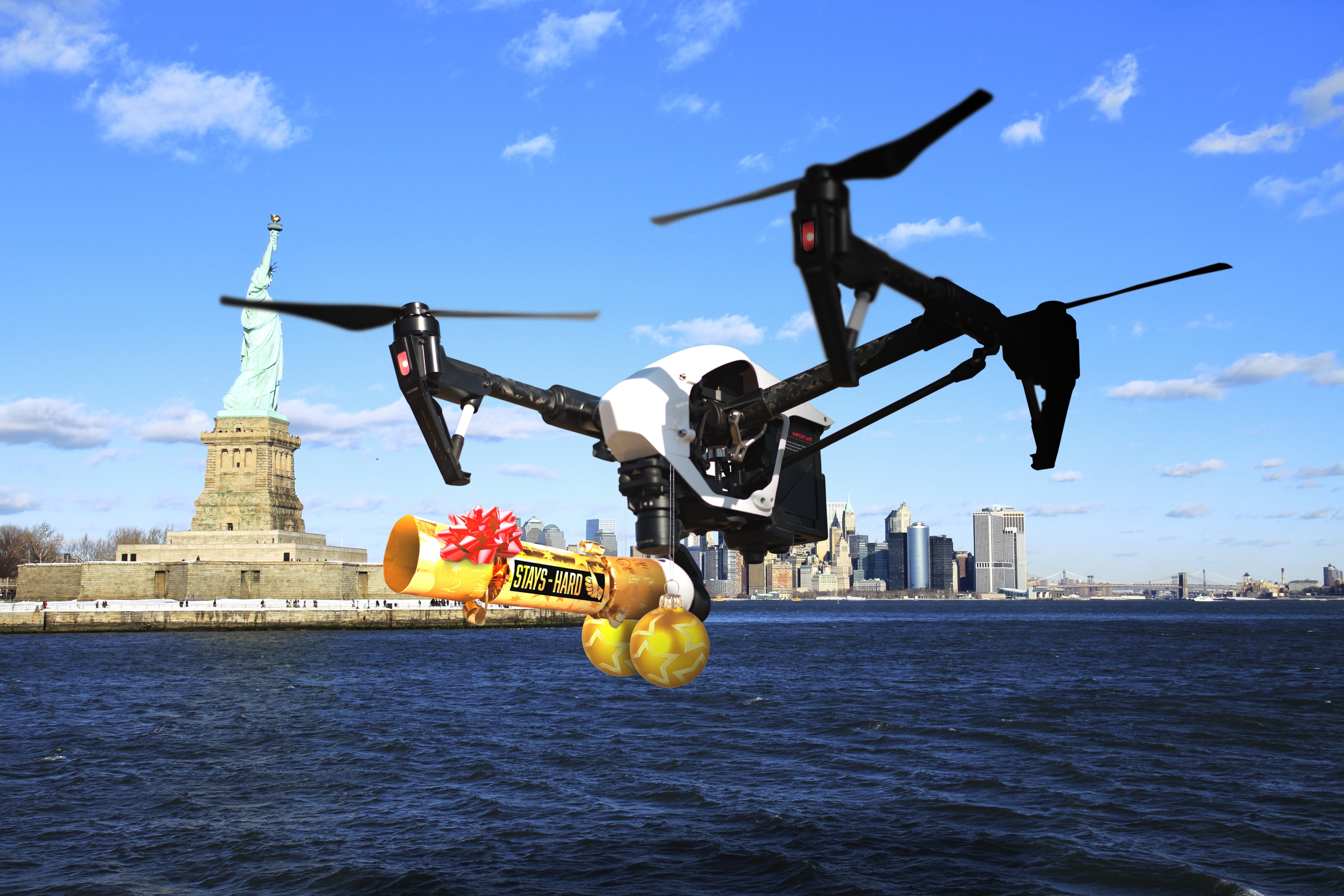 Our first-of-a-kind sex drone, which could be delivering 'Stays-Hard' anti-impotence devices door-to-door by Christmas 2021. As featured in the national and international press. Copyright Palamedes™.
About Public Relations
Q: Will a PR campaign always boost sales?
A: A strategic PR campaign should reach and engage with target audience(s), wherever in the world they happen to be. It will also disseminate positive messages about your brand/product/service by virtue of independent, third party media coverage.
But whilst a good PR campaign can and will drive horses to water, it can't make them drink. Any PR agency that says otherwise really are cowboys.
The decision about whether to purchase your product(s), hire your services or visit your website will be determined by consumer/target audience behaviour and by numerous other factors – such as usefulness, originality, price points, USPs, branding, demand, competition and so on – outside of our control and remit.
Or, to put it another way, no amount of persuasive publicity can influence a purchase if what's on offer is flawed or in any way fails to live up to its price tag.
That's why we strongly recommend that clients undertake as much market research as possible before appointing us in order to gauge reliable (and genuine) consumer interest in their product or service and to ensure that any publicity is likely to have a positive effect on sales.
Q: I was let down by another PR agency so I'm skeptical about using one again.
A: All reputable PR firms will do everything in their reasonable power to support your objectives. The majority will succeed. But issues can and do arise when the anticipated outcome of a PR campaign is unrealistic (or, in some cases, delusional). In almost all cases, such a scenario arises when a client's sales expectations are dramatically different, and invariably more positive, than anyone else's – including the paying British public. In such cases, no amount of publicity will ever be sufficient.
If you feel that you deserved more publicity than what you received, and if your expectations are realistic, we can by all means discuss the options. If a previous PR campaign generated quality publicity but failed to generate sales, however, we would strongly recommend that you undertake market research to ascertain genuine consumer feedback and demand before engaging our services.
Q: My new product or service was launched some time ago without much publicity. Can you still help?
A: In most cases, yes, though this may from time-to-time depend on the nature of the product or service. If you'd like us to promote something that was launched a long time ago, drop us a line and we can let you know if it's possible.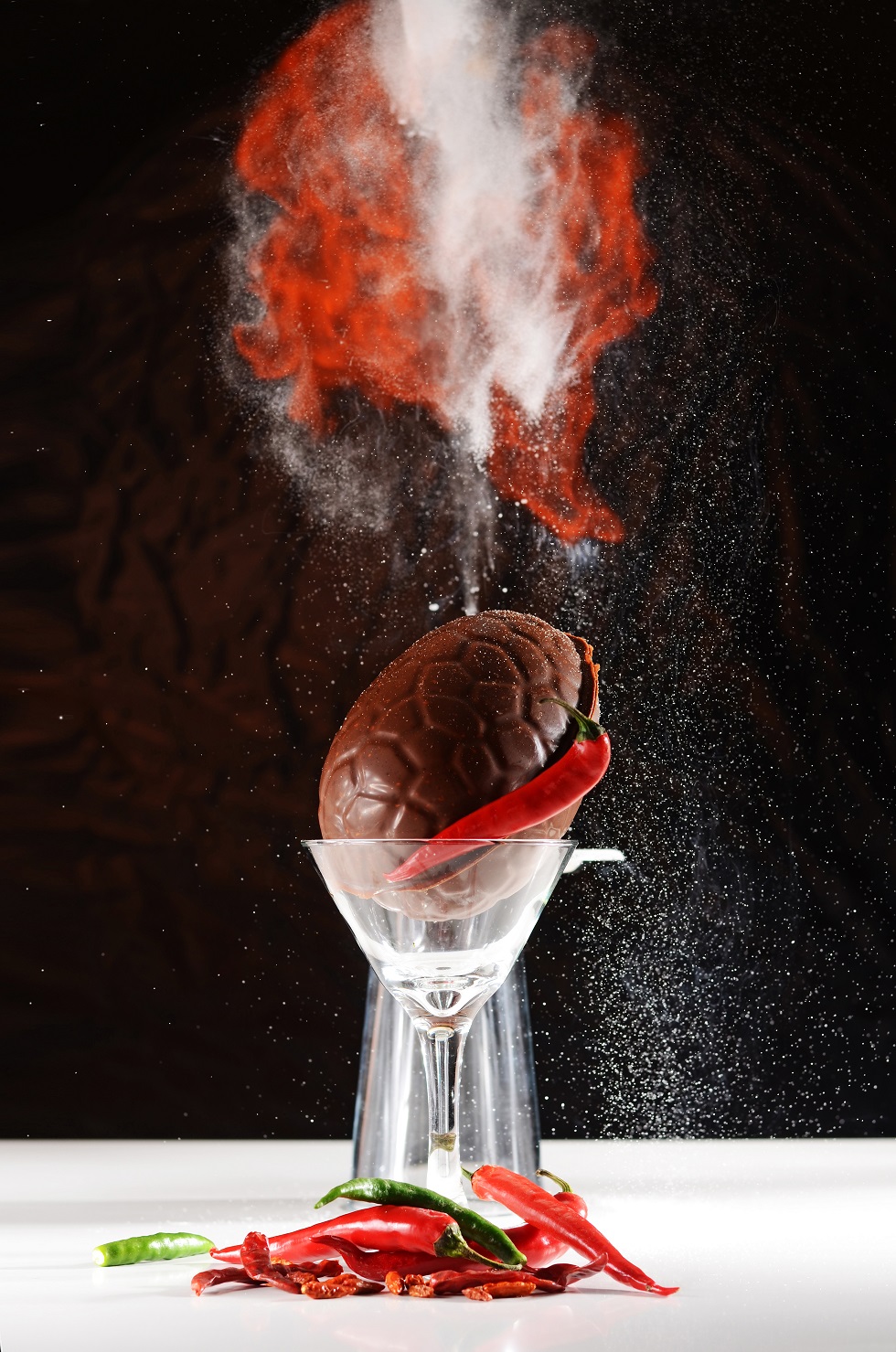 Our 'Not for Bunnies' World's Hottest Easter Egg, which packs a punch equivalent to 400 bottles of Tabasco sauce and carries a health warning and medical disclaimer. We followed this with the 'Vishneaster Egg' – the world's first inter-religious Easter Egg. Both featured in the national and international media. Copyright Palamedes™.
About Your PR Campaign
Q: How long do most PR campaigns last?
A: That depends on the type of campaign, the nature of our role, and the intended outcome(s). We can usually secure 11th-hour publicity (typically after other public relations agencies have failed to do so) within just a few days of appointment. Our 'World's Hottest Easter Egg', above, for example, secured international publicity within 48 hours of appointment. Most PR campaigns, however, will run for between six and 12 weeks.
Q: Do you target international media, too?
A: Yes, but not under guarantee and only when doing so is reasonably likely to result in a substantial volume of coverage. If global coverage is required, please let us know on our contact page and we'll discuss the options with you during the intial telephone consultation.
Q: How quickly can my PR campaign start?
A: Subject to existing commitments, we can usually commence PR activity within 24 hours of appointment.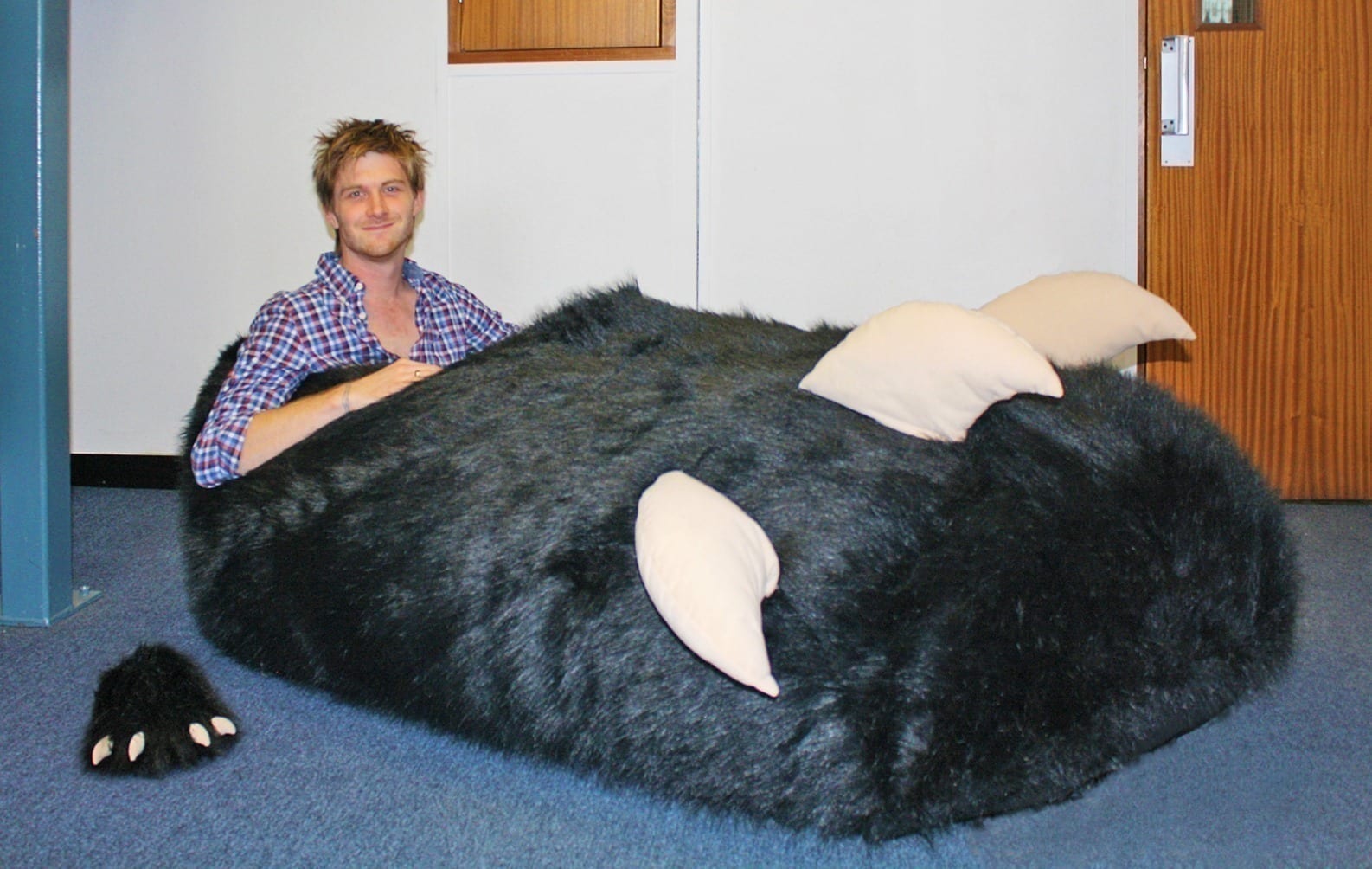 The infamous Monster Slip-up: International headlines and TV coverage for our story about the delivery of a true monster slipper following an error with a decimal point. Copyright Palamedes™
Account Management
Q: What's the big idea?
A: We're often asked to share specific ideas – most usually for news stories – before appointment. This is a bit like asking a firm of architects to draw-up plans for a luxury housing development before engaging their support, or asking a graphic designer to create a set of logos outside of contract.
We secure mass volumes of publicity where others fail because of the quality of our ideas and because of our ability to put them into action. As a result, professional organisations – including Palamedes PR – seldom share their intellectual property before appointment. We trust the calibre of our client base, our proven track record, the Palamedes PR reviews and the daily results of our PR campaigns are testament to our abilities.
Q: How much research will you conduct before my campaign?
A: Our PR campaigns commence with a vital period of research and discovery. This enables the creative team to fully understand your objectives and to critically examine the marketplace, audience share and applicable media.
Q: How much involvement will I have in my PR campaign?
A: Some clients prefer to take an active role in their PR campaigns, while others leave it in our capable hands. The choice is yours.
Q: How regularly will I need to speak with my Publicist?
A: Our clients typically correspond with their Publicist on a weekly basis, but often more regularly at the outset of their PR campaigns. The frequency of ongoing communication will depend upon the complexity of the PR campaign and your publicity requirements.
Q: How frequently will I have to meet my Publicist?
A: In most cases, meetings aren't at all necessary, though this will vary depending upon the complexity of your PR campaign and the exact services we provide. So we'll only ask you to attend one if what we require cannot be achieved by telephone or email.
Q: Getting started - what are the first steps?
A: We understand that engaging a PR agency can be a daunting and confusing task. That's why our appointment process is purposefully designed to be quick and easy. Simply choose the PR package that's right for you and we'll be in touch – usually on the same day – to arrange a free consultation.
A: Of course. We provide new clients with a full and free telephone consultation with absoltuely no obligation to engage our services.
Above: National and international media for Hurst Media and Calibre Quarterly cover stars Vinnie Jones and John Lydon. You can see some of it on our Success Stories page. Copyright Palamedes™.